Jump to section:
Reasons to consider a paint job
Tips for getting a paint job
Conclusion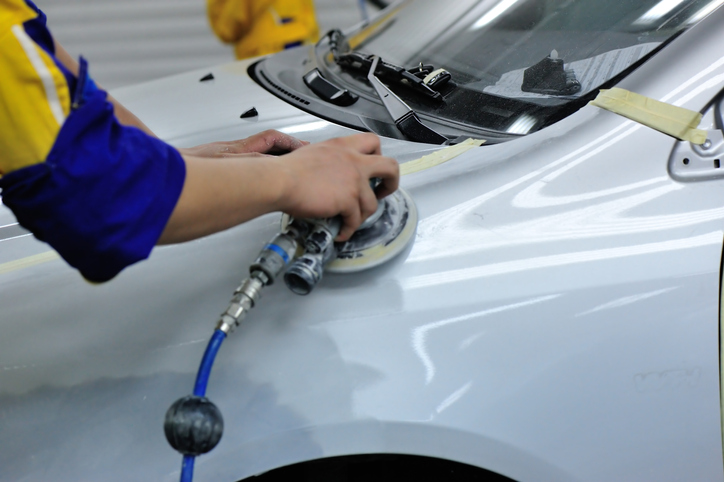 Reasons to consider a paint job
Getting your car painted is not something that you will do more than once unless you have been in an accident. In fact, you may never end up with the need for a paint job. However, a paint job can be well worth the effort and money for a few reasons.
One of the most popular reasons that people get a paint job is to get the car back to looking like new. In Alaska, inclement weather is a big part of the winter months. This means lots of snow which means lots of road salt and sand. All of that can kick up and leave small scratches and chips in your paint. Over the course of a few winter seasons in Alaska, these micro scratches and chips can add up to a crummy looking exterior. A good paint job can potentially erase all of that.
Another reason for getting a paint job is that it will serve as protection for your car's body from rust. Over the years, your car's original paint job can wear away a bit which would make the body of your car more susceptible to rusting.
Finally, a new paint job will increase the value of your car so that if you decide to sell your car, it will earn you a maximum amount of money.

Tips for getting a paint job
If you have decided to get your car a paint job in Alaska, you should be aware of the following:
Take your time picking a provider – You should always do your own research on what type of paint job you will need, pricing and the reputation of possible providers. You can do all of this online. You can also always call a particular provider and ask them whatever questions you have.
Get damage fixed first – Unfortunately, getting a paint job will not cover up more serious damage like bigger/deeper scratches and dents. In fact, it could make that damage look more pronounced. So, be sure that you get that damage fixed before you get your car painted.
It will take time to get your car painted – A few places may be able to get your paintjob done in three to five days. However, most places will take at least a week to get the job done. So, make sure you have arranged other transportation options for at least a week's time while your car is away getting painted.
Take care of the paint job – Once you get your car painted you should do whatever is in your power to take great care of that paint job so that you can avoid needing to get another one in the future. You can do this by getting the car washed and waxed frequently, keeping the car in a garage as well as avoiding driving in in inclement weather.
Conclusion
Getting a paint job certainly has its advantages. Not everyone will need one but if you do you make sure that you plan ahead and do your research on whichever shops that you are considering. Finally, once you get your car painted be sure that you take care of it in order to avoid needing another paintjob in the future.