Jump to section:
Quick fixes for your windshield
Windshield crack prevention
Wrapping up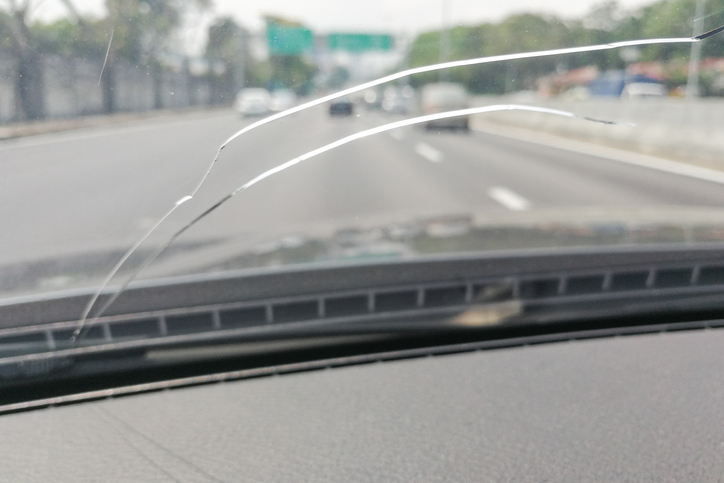 Quick fixes for your windshield
When you get a crack in your windshield, you want to get it repaired as quickly as possible because cracks will always get worse. If it gets to a certain point, it could become unsafe to drive and your view could be restricted. This can lead to an accident or, at the very least, an expensive ticket from the police.
You will have two main options for getting a crack in your windshield repaired: brining it to an auto glass repair shop or calling a mobile glass repair service such as Safelite to come to your location to repair it. As you might expect, taking it to the shop will be less convenient and will likely take more time but it will be cheaper. Using a mobile auto glass repair service will allow you to go about your day as your repair experts works on your windshield where you are. Availability for appointments could take a day or two however.

Windshield crack prevention
Your very best option will always be to prevent any cracks in your windshield in the first place. This will entail alertness and caution on your part. Specifically, you should drive more slowly because at higher speeds there is a considerably higher chance that road debris like pebbles can kick up and crack your windshield. You should also keep a good distance between your vehicle and any cars in front of you because their rear wheels can kick road debris back at your windshield.
Avoid driving on roads that are dirt or gravel because the volume of potential road debris is much higher than a paved road. Also, do whatever you can in order to avoid driving in higher volumes of traffic. Finally, this goes without saying but always avoid potential road rage incidents as an altercation can result in damage to your vehicle including a cracked windshield.

Wrapping up
Having a cracked windshield is no trivial matter in Alaska or anywhere else for that matter. When you get a crack in your windshield you must get it repaired right away. If you do not, it could limit your ability to see the road which could potentially cause an accident. You can get a cracked windshield repaired by taking it to an auto glass repair shop or by using a mobile glass repair service. The best idea is to prevent your glass from getting cracked in the first place which you can do by driving slowly, keeping your distance from other vehicles and by avoiding gravel roads as well as any potential road rage incidents.