Jump to section:
Driving to Alaska
Shipping your car to Alaska
Conclusion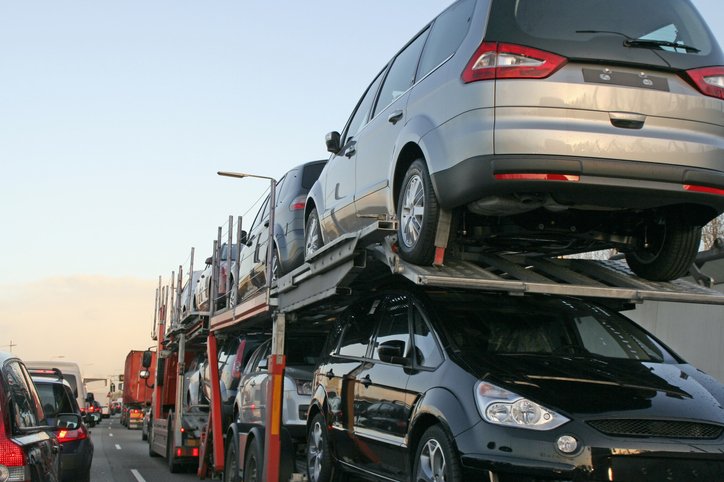 Driving to Alaska
Right now, you cannot drive to Alaska due to the restrictions regarding the pandemic in Canada. Eventually, those restrictions will come to an end. So, it makes sense to weigh the pros and cons of shipping your car to Alaska versus driving it there yourself.
Driving your car to Alaska yourself could be beneficial if you are in a rush to get your car there as shipping it will take a few more days than driving straight there will. Other than that and being able to sight-see there are no discernible benefits other than directly saving a few bucks.
However, with the money you save by not paying a shipping company, you will be spending money on things like gas and food while you travel to Alaska. If you are driving from further away, you will also need to spend money on lodging. Furthermore, you will need to miss more time off of work in order to drive there than if you just flew there while your car shipped.
Keep in mind that the drive times to Alaska are no picnic. One of the shortest drives that you can make, from Seattle, will take about 40 hours. From Houston, Texas it will take about 60 hours to drive to Alaska and from New York, New York, it will take approximately 72 hours.

Shipping your car to Alaska
Shipping your car to Alaska will make life much easier for you. You will be able to take a quick flight there while your car is transported by a professional. You also will not need to worry about the physical and mental stress of driving several thousand miles. You will also be able to avoid having to go through customs twice (once into Canada and once into the US/Alaska).

Conclusion
Shipping your car to Alaska is a much better option than trying to drive there yourself is. Driving will take days, if not close to a week depending on your starting location. Driving there yourself will also not save nearly as much money as you might think. If you do make the decision to make your life easier and to ship your car to Alaska, call the auto transport professionals at Alaska Car Transport for a free quote today!