Jump to section:
The risk for chips and scratches in Alaska
Keeping your paint looking fresh
Conclusion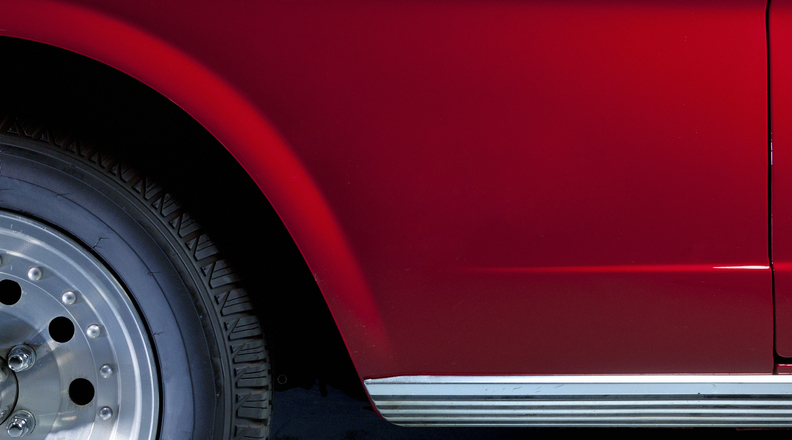 The risk for chips and scratches in Alaska
In general, your car's paint is always at risk for wear and tear. Whether its weather, other drivers or road debris, your paint will be constantly under attack no matter where you are. In Alaska, however, the weather and road debris factors get compounded by how extreme they are here.
On its own, Alaska's weather is not too bad for your paint. Rain can cause corrosion but not much worse than it would anywhere else. But, when you combine snow with road salt and add them to the side of your car when you drive through it, it adds up to quick paint corrosion and damage.
Larger road debris is a rare issue in Alaska, but micro road debris like pebbles, road salt and sand are in high quantity in Alaska. When you drive over these things it kicks up and can instantly chip and scratch your paint. With that in mind, you should take whatever steps possible to protect your paint in Alaska.

Keeping your paint looking fresh
Thankfully, keeping your paint protected and looking fresh is simple and easy. You should start by getting your car washed regularly, at least once a month if not twice. When you do get it washed, get it waxed as well. Getting your car waxed will form a protective layer that will help protect against smaller forms of damage against your paint. Regular washing and waxing will go a long way to preventing corrosion from road salt and sand.
You can also consider getting a synthetic coating for your paint. A synthetic coating will be used instead of regular waxing. A synthetic coating is also a type of wax, but the difference is that the synthetic coating is more durable and will last longer. Finally, if you do get any chips, scratches or damage to your paint, be sure that you get it fixed as soon as you can as it can get worse over time and when you do get the additional damage repaired, it could end up costing you more.

Conclusion
If you value the appearance of your vehicle, you should take the best care of your car's paint job possible. In Alaska, that will mean being a bit more vigilant due to the weather and all the small rocks, sand and salt on the roads which can cause considerable damage to your paint. In order to protect your paint, get your car washed and waxed often and get any damage to your paint repaired as soon as you notice it.