Jump to section:


Waiting for traffic to clear
Safely turning
Final word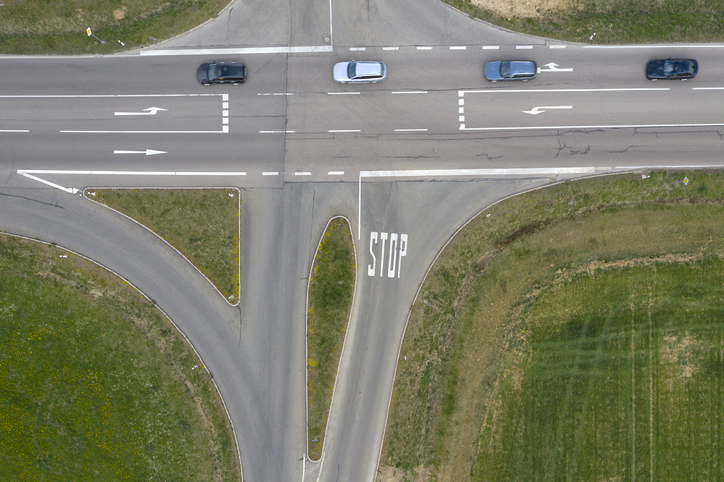 Waiting for traffic to clear
Turning left at a green light can be tricky sometimes especially when there is a lot of oncoming traffic. You simultaneously need to worry about the light turning red as you attempt to turn. Regardless of the length of the light, you should never try to turn left too closely in between oncoming traffic. Risking an accident is not worth the benefit of avoiding a possible ticket. Always be sure to have your turn signal on as soon as you approach the intersection that you know you will be turning left at and keep it on until you have completed your left turn.
So, you must always wait for the oncoming traffic on the other side of the road to clear prior to attempting your left turn. If you do not, you risk getting t-boned which is an extremely dangerous type of accident that will cause a ton of damage to your car and the car that hits you. You also did not legally have the "right of way" in that situation thus you and/or your insurance will be responsible for paying for the damage to both cars. If your insurance covers you, you can be sure that your rates will be increased for getting into such a careless accident.

Safely turning
Sometimes, at busier intersections, a traffic light will give those turning left a green arrow signal where they can easily and quickly turn left while oncoming traffic must remain stopped at the opposite light. When you are turning left at a green light that does not have a green turn signal and you are the first in line on your side of traffic attempting to do so, you should pull out just a little bit into the intersection. How far you should pull out might depend on the specific intersection but, generally, one car length forward is a good rule of thumb. Legally, you must still be able to see the traffic light from where you have pulled up to.
If there is another vehicle in front of you that is also turning left, wait for them to turn and then start to worry about your own turn. Once any vehicles in front of you have turned and oncoming traffic has cleared and remains clear, make your turn.

Final word
Turning left at a green light that does not have a turn signal is not the easiest thing and it can be dangerous if not done correctly. Always have your turn signal on, wait for those in front of you to turn first, and wait for oncoming traffic to clear. Never pull too far out into the intersection prior to turning or try to turn too quickly in between oncoming cars.