Jump to section:


Advantages of head-out parking
Disadvantages of head-out parking
Final word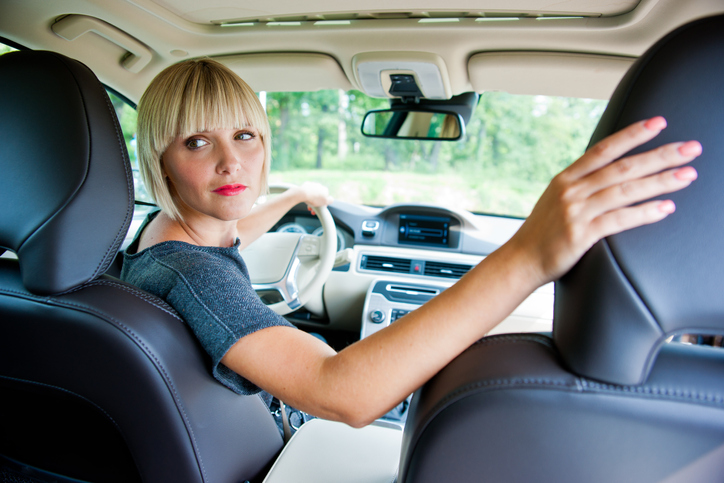 Advantages of head-out parking
One of the most difficult parts about parking in a driveway or parking lot can be backing out of the spot when it is time to go. That is because you need to be on the lookout for oncoming cars and pedestrians in both directions while only being able to have your head turned in one direction at a time. That is exactly why many people choose to park head out whenever they have the chance.
The reduction of the risk of hitting another car or a pedestrian is the main advantage of parking head out. Parking that way also reduces the risk of road rage incidents as you have less of a chance of someone beeping if you do not see them when you pull out. Head out parking is also advantageous if you want to save some time as the process of pulling out of the spot will be much quicker than if you had to back out.

Disadvantages of head-out parking
Unfortunately, there will also be a couple of disadvantages to head out parking as well. The first is that, in some parking lots, it is against the law to park head out. Thus, you can get a parking ticket which will likely cost you thirty to fifty dollars. Many people question why such a rule would exist and the most reasonable explanation is that head out parking can lead to congestion in a parking lot because backing into a space can take more time than pulling in normally which can hold up cars behind you. Always check for any signs in a parking lot that restrict head out parking before doing so.
That leads us to the other main disadvantage of head out parking. It will be considerably more difficult to get into the space in the first place. This is especially true if the spaces are tight and/or there are lots of other drivers behind you as you back into the parking spot.

Final word
Parking head out is preferable for many people in most situations. It makes getting out of a driveway or parking spot much easier and safer. It will also make it take less time. Always be on the lookout in parking lots for signs that say "head in parking only" or something similar because if that is the case and you park head out, you can get a parking ticket as a result. If you need your vehicle transported to or from Alaska, give us a call today for a free quote at (907) 331-3100!