Jump to section:


How to save gas when you are driving
How to drive less
Final word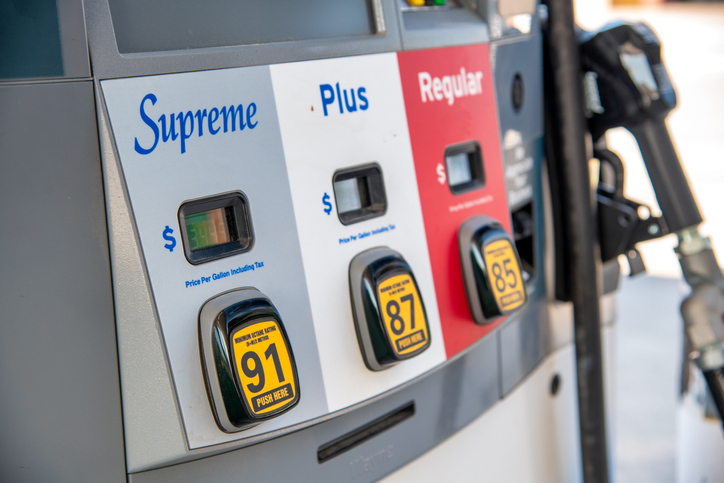 How to save gas when you are driving
Gas prices are as high as they have ever been in many places around the country and the prices will continue to rise for at least the next two months. Alaska is no exception to this unfortunate trend. Gas prices in Alaska stand at an average of $4.80 a gallon for regular gas as of May 12th, 2022. One week prior the average price per gallon of regular gas was $4.68 and one year ago it was $3.28.
With those figures in mind, we will all obviously want to make sure we save as much gas as possible when we drive. The two biggest wastes of gas when you drive are speeding as well as excessive braking. You can avoid both of these things by slowing down, taking your time and putting a safe distance between you and the driver in front of you. Check that your tires are properly inflated because under-inflated tires will cause your engine to eat more fuel as you drive as well.
With the summer coming up, try rolling down the windows when you are too hot rather than using your air conditioning as the A/C can be a considerable drain on fuel. This may seem obvious, but always avoid idling your vehicle as that is a complete waste of gas. Take any roof racks or carriers off of your car because they build wind resistance which makes your engine work harder thus wasting more gas. If you need to fill up, use a gas app on your phone as this will give you the locations of gas stations with the lowest prices per gallon.

How to drive less
Another great way to avoid using more gas than you have to will be to drive as little as possible. Sometimes you will have no choice but to drive. However, with the right planning, you should be able to cut down on the amount that you are using your vehicle to get somewhere.
Try to combine trips especially if your stops at various places are along a similar route. If where you are going is only a mile or two away, consider walking or riding a bike as long as the weather allows you to. If you are commuting to work, consider carpooling with at least one other coworker. Finally, try using public transportation such as the bus. Fuel costs the same for public transportation companies and is reflected in the price increase for customers but because they have a high volume of customers it might be cheaper than driving your own car constantly.

Final word
Gas prices are unfortunately at an all-time high and will continue to climb for at least the next two months. That is all the reason that you need in order to conserve as much gas as humanly possible. You can do so by driving as little as possible, but you can also do so by doing things like avoiding idling, using your A/C much less, driving slower, and using a gas app on your smart phone.