Jump to section:


Your tires
What else you can do to get your car ready for snow
Final word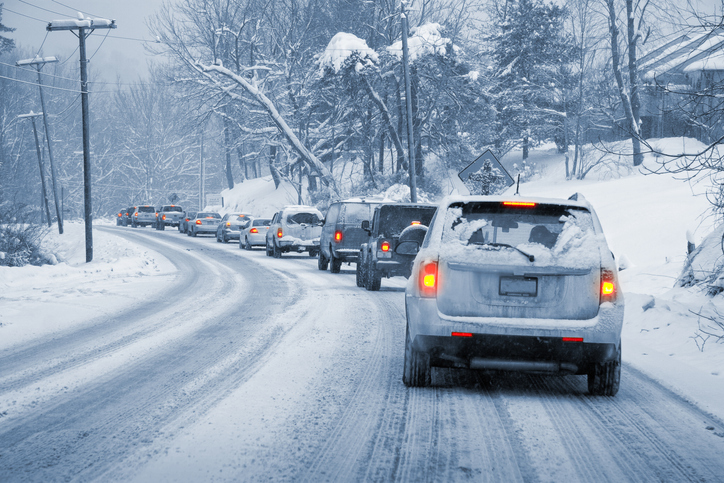 < >
Your tires
We are in the midst of heavy snow season in Alaska, and it will last for a couple of more months. This is why you should really consider getting tires that are built for driving in the snow. You will have a couple of options. This will include studded tires, non-studded winter tires and all-weather tires. Studded tires are for the most serious winter conditions. These tires use metal studs on the tire to push into snow as well as ice for the greatest traction potential.
Non-studded winter tires are a good choice if you are in an area with an average to above average amounts of winter weather road conditions. They are specifically made so that they stay soft in cold temperatures, and they have a heavy-duty tread design that really helps with traction. All-weather tires are usually for areas where there is snow but maybe only one major snowstorm per year. These tires are not recommended for use in areas with more harsh and perpetual winter conditions.

What else you can do to get your car ready for snow
There are several other things that you will need to do in order to have your car completely winterized and ready for snowy weather in Alaska. First you should get winter windshield wipers installed. You should also be sure that your wiper fluid is always full in the winter and that you have extra wiper fluid in your car at all times. Next, you should make sure that your car has been taken into your mechanic and has been serviced for specifically for winter conditions. All of this should always be done before the start of winter but doing so late is better than never doing it.

Final word
With the heavy snowfall season upon us in Alaska, you should really consider winterizing both your tires and your vehicle. That will include getting studded or winter tires, getting winter wiper blades and getting your car serviced to make sure it is ready for the winter weather. Whether or not your car has been winterized and/or has winter tires, you can always ship it to or from Alaska with Alaska Car Transport. Get a free quote anytime by calling us at (907) 331-3100!