Jump to section:


How to avoid heavy traffic
How else can you save time driving
Final word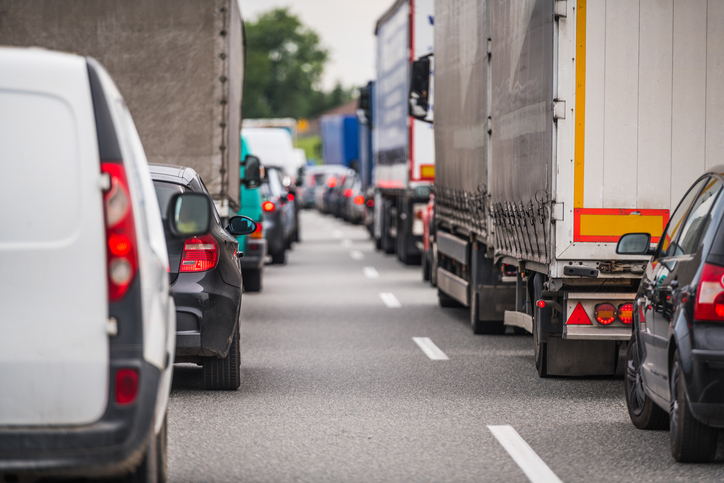 How to avoid heavy traffic
The last thing that anyone ever wants to do is spend more time than they have to in their car driving somewhere. On occasion, that can be unavoidable. However, most times, spending extra time in traffic can easily be avoiding with the proper planning. There are two main components to avoid being stuck in heavy traffic: avoiding rush hour and avoiding roads where traffic jams have occurred due to something such as an accident.
In terms of avoiding rush hour, you really just need to plan ahead as we mentioned above and travel during the hours before and/or after those periods. The average person wastes over forty hours per year stuck in traffic which is over a day and a half of your life that you could have used doing literally anything else. Rush hour in Alaska typically occurs in the morning from 7:30 AM until 9 AM and in the afternoon/evening from 4 PM until 6 PM. Do your best to avoid driving during these times. Always check on the traffic reports prior to leaving for any sort of an extended drive as well.

How else can you save time driving
On top of keeping your eye on traffic reports, you should also always keep your eye on weather reports as inclement weather can really increase your drive time significantly. People tend to reduce their average speed on roads when it rains by one third. On roads with snow, drivers tend to cut their average speed in half. This means rain can increase drive times by over thirty percent and snow can increase drive times by fifty percent. If you see bad weather in the forecast, do what you can to avoid driving during or immediately after it.
You should also consider using a traffic app on your phone. These apps update your route based on real time conditions in order to get you to your destination the fastest. These apps factor in overall traffic congestion, weather, car accidents and more. The most popular and widely used of these apps is Waze which uses crowdsourced info from users to update routes.

Final word
Spending extra time in traffic can be a real annoyance as well as a bore. The vast majority of drivers will obviously want to avoid delays driving somewhere. In order to do so you should keep your eye on traffic and weather reports as well as use a real-time traffic app like Waze. If you would like to avoid an outrageously long drive during a move or relocation, you can always choose to ship your car and take a plane instead. Call (907) 331-3100 for more information if you are interested in shipping your car with Alaska Car Transport.