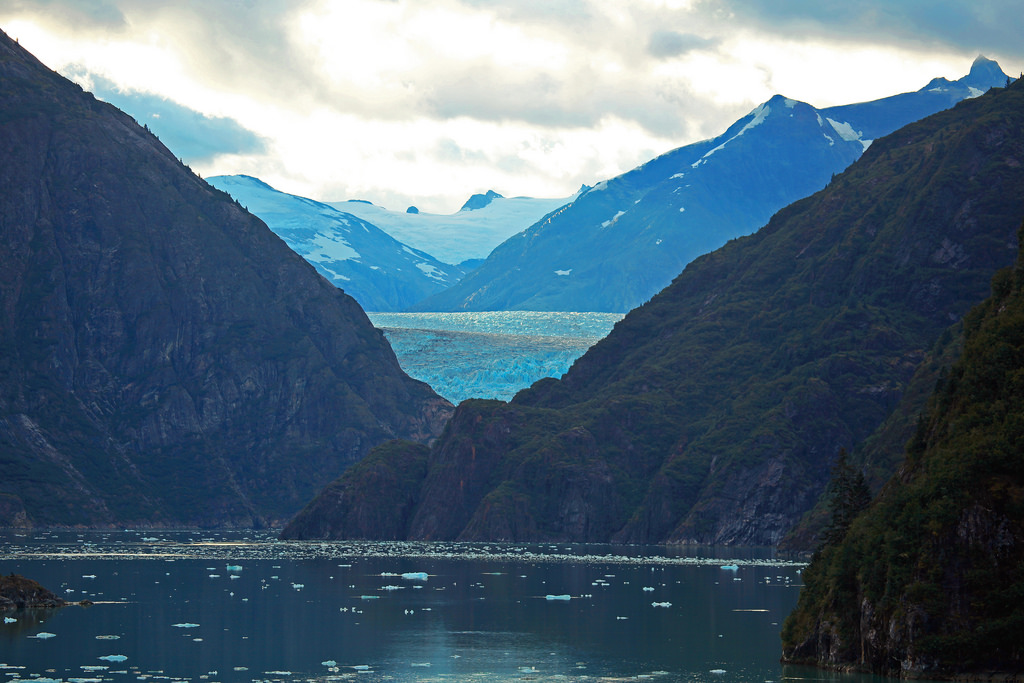 If you had to describe Alaska using only one word, what do you think it would be? For many, the answer may be the word vast. Alaska, otherwise known as the Last Frontier and for good reasons, is a one-of-a-kind type of state. From its culture and history to its wildlife and weather, its vast diversity of things to do and see seems quite endless.
You may have been to Alaska and are seeking some unusual things to do next time you visit or you may have never gone before and want to have a more original experience. Here is a list of the top 20 unusual things to do in Alaska from geography to culture that you may or may not have done before.
Relax in a Jacuzzi aboard a yacht as you sail through the Prince William Sound. Sound too out of reach? Well, it doesn't have to be. You can mix exhilaration with luxury as you board the Miss Brizz in partnership with Alaska Wilderness Voyage out onto the Prince William Sound and if that isn't exciting enough, wait until you board a kayak in the middle of the water surrounded by roaring mountains and thrilling glaciers as you explore bays and coves. Explore the wonders of wilderness of the Prince William and later on enjoy your catch of the day out on the back deck. It will be like nothing else you've ever experienced.
Visit the Chena Hot Springs Resort in Fairbanks Alaska and freeze your senses. Imagine a place where you can visit the healing waters of a hot spring resort and take in the experience of sipping an Appletini in the ice bar located at the Aurora Ice Museum. Imagine 1000 tons of ice and snow recreated to form the most amazing ice sculptures you have ever seen from the Polar Bear Bedroom to the colored ice crystal chandeliers hanging above; you will be mesmerized.
Go glacier kayaking or visit an oyster farm in Halibut Cove and go bottoms up as you try one for yourself. Located in Kachemak Bay State Park, this charming little town has a lot to offer.
There's nothing boring about bore tides. Take a trip to Turnagain Arm down the Seaward Highway and witness waves, some of which can reach walls of up to 10 feet high and be amazed at how they form and travel at up to 15 miles per hour with the mountains as their backdrop. It's almost like something out of a movie scene.
Cozy up to a 100 pound cabbage at the Alaska State Fair. At one of the past fairs, there was a record winning 127 pound cabbage and just as many folks wanting their photo with it.
Be an Iditarod Rider. Bid you way into winning one of the hottest seats around in Alaska. If you win, you can shout "Mush" as you become a passenger on the sled of the most exciting race around.
Of course, Alaska is known for its wilderness, but you can have a different experience with these animals – horses. Take a carriage ride through downtown Anchorage any time of year with the Horse-Drawn Carriage Company.
Take a long, secluded ride on a 414 mile isolated road known as The Dalton Highway. It's a great place to get away from it all, and get lost in your thoughts along the way.
Take a time out at the Tenakee Hot Springs. You might not think of anything as being hot in Alaska, but these springs can reach 107 degrees
Get your education on at the Alaska Native Heritage Center and take part in an Intertribal Gathering.
Get your body moving and take part in a Multicultural Drumming and Dance event at the Alaska Native Heritage Center.
Sample some gold-rush era brew at the Alaskan Brewing Company and take a tour.
Hang out by the world's supposed biggest chocolate fountain at 20 feet tall while taking a visit of the Alaska Wildberry Products store.
Get your peace on as you visit the shrine of St. Therese. Enjoy some peaceful lodging as you have a spiritual experience.
Let your mouth hang open as you drive the scenic road of the 135 mile Glenn Highway National Scenic Byway. Any time of year is awe-inspiring.
Check out the most interesting carvings on the totem poles in Ketchikan at the Saxman Totem Park.
Enjoy a ride on the ferry that will connect you with many adventurous places along the Alaska Marine Highway System.
Check out all of Alaska's fairs and festivals from the Bald Eagle Festival to the Alaska Folk Festival.
Try something new like the reindeer sausage made at Alaska Sausage and Seafood.
Get in touch with your inner nature photographer at Pribilof Island. The wildlife and the photo opportunities are abundant and magnificent to view.