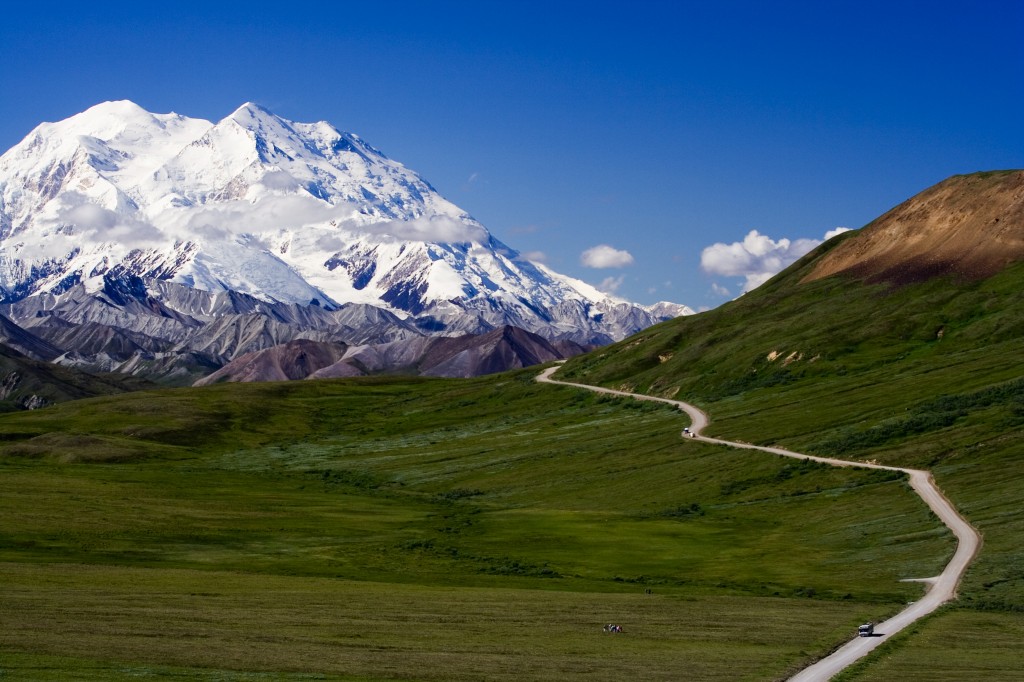 While August 2015 may be history now, the National Park Service is busy planning its future celebration for next August. In August 2016, the National Park Service will celebrate its 100th birthday. 100 years is something big to celebrate and it's never too early to start planning ahead.
While you may be picking pumpkins right now and enjoying a pumpkin-flavored latte or even planning as far ahead as New Year's Eve, it's never too early to plan a trip to Alaska. Since next summer will be here before you know it, why not plan a visit to one of their national parks or join in on the social media fun?
The Centennial will host plenty of activities throughout national parks where you can enjoy some recreation, learn about the history of the park, and find out about the ongoing preservation of these magnificent natural parks. All this, while taking in the panoramic views and getting close to nature and sharing your finds.
Can You Find this Park? Katmai National Park & Preserve
If you've never heard of Katmai National Park, you can join in on some fun on social media throughout 2016. As the National Park Service prepares to celebrate its 100th anniversary, they offer the opportunity to join in the "Find Your Park" campaign.
You can share and share some more about your ideas or great photos on Twitter, Facebook and Flickr. Tag your tweet, for example, with #IFoundKatmai or check out http://findyourpark.com/share and share what you've discovered in one of the National Parks.
While Glacier Bay and, of course Denali National Park are the more well-known and well-loved of Alaska's National Parks; Katmai is a best-kept secret. Explore the Valley of Ten Thousand Smokes. In the early 1900s, a volcano, later named Novarupta, erupted. The steamy vents were later named the Valley of Ten Thousand Smokes.
Katmai is one of the best spots for bear viewing. You can spot a brown bear in its natural habitat as it fishes for a delectable salmon dinner. Want to watch a mamma bear teach her cub the tricks of survival, watch it on a bear cam throughout the park.
Way More than Off-the-Beaten Path: Gates of the Arctic National Park
This park makes the expression, "off-the-beaten path" seem tame. Gates of the Arctic is located in one of the most remote places in the United States. Only a few thousand visitors arrive every year. If you decide that being in the most remote wilderness beyond what your imagination can conjure up, then this is the place for you.
Be aware, however, you need to be extremely experienced in survivalist skills in the great outdoors. For some, being out in the middle of nowhere is exhilarating and exciting. There are no services at this park; not much in the way of outside contact, no direct routes, roadways, or trails. There are no established camp sites either. For some, this is a challenging adventure; for others it is wiser to hire an outfitter to help you set up camp, take a hike, and not go it alone. You can fish in a sparkling cool lake with nothing but the sounds of nature as your backdrop or sit back in awe of the rugged mountains and watch the caribou in their natural surroundings.
Want to experience the magnificent and awe-inspiring panoramic views for an aerial point of view? You can hire an air-taxi and take a tour instead. Either way, it's the experience of a lifetime you will not likely soon forget.
Well-Known & Well-Loved: Glacier Bay National Park & Preserve
If you are like most people, you've probably been to a few national parks here and there, but none can compare to the Glacier Bay National Park & Preserve. With millions of acres of looming mountains, ice-blue glaciers, and a temperate rain forest, Glacier Bay National Park is an interesting mix of sights and sounds. Wildlife, wilderness and adventure are all in abundance at Glacier Bay.
Make reservations on a cruise ship, plan a hike or relax at the lodge. Celebrate 100 years of National Park history and recreation with the wildlife and wilderness that has remained unchanged during those 100 years.
Turning 100 is a big deal – not only for the parks, but for the wildlife that grows, thrives and survives there.