Jump to section:
Emergency supplies
How to maximize your trunk space
Conclusion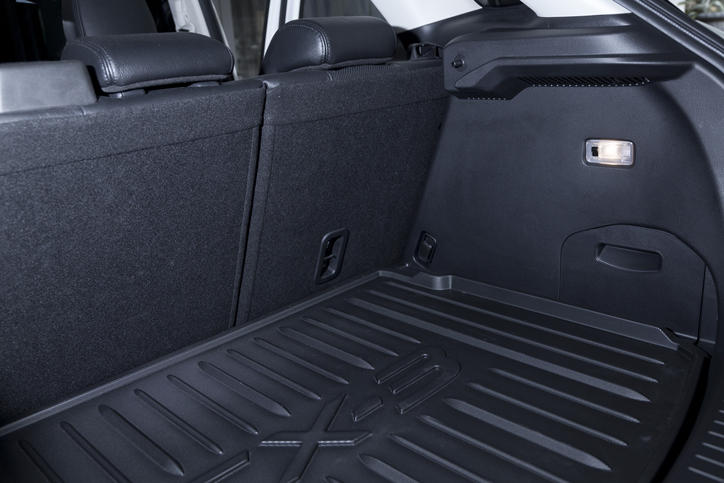 Emergency supplies
Driving anything more than a short distance in Alaska during the winter will necessitate that you are prepared for an emergency situation. This is based on the more extreme inclement weather that occurs in Alaska over the winter. So, a critically important part of this preparation is having the right gear to allow yourself the best possible chance of helping yourself out of a potentially dangerous situation.
Specifically, this will include: a flashlight with extra batteries, jumper cables, an ice scraper, road flares, a snow brush, blankets, extra warm clothes (such as coats and gloves), extra water, a bag of sand or kitty litter for traction, regular tools (such as a wrench, hammer etc.), a shovel, a compass, hard copy maps and whatever else you think you might need if you potentially get stranded.

How to maximize your trunk space
Having all these things in your trunk will definitely take up some space. So, you will want to organize it as best you can in order to maximize your trunk space. There are a few simple ways that you will be able to do this.
First, you should go through your trunk and remove anything that you absolutely do not need to keep in there. Do not use it as some sort of a long-term storage space. Next, make sure that you use all the space in your trunk. This includes any side compartments and possibly even any extra space where you keep your spare.
When you do load in all of your emergency supplies, be sure you do your best to bundle them together without damaging anything. Finally, when you are loading other items into your trunk start by loading in the big stuff first. Also, be sure you start by filling up the floor of the trunk first, then load smaller and lighter items on top of that. Realize, if you are not traveling with a full car of passengers, you can also transport items inside the passenger area of the car if you run out of trunk space.

Conclusion
Having the right emergency supplies in your car in Alaska can save you from getting stuck and freezing when you are out on the cold, dark and desolate roads and highways of Alaska over the winter. However, there are a bunch of items that you will need to be truly completely prepared. This can end up taking up a considerable amount of space in your trunk. So, if you feel you need room in your trunk on a regular basis, be sure you take the time to organize your trunk and maximize the space inside of it.