Jump to section:
Driving in Alaska
Renting a car in Alaska
Buying a car in Alaska
Shipping a car to Alaska
Conclusion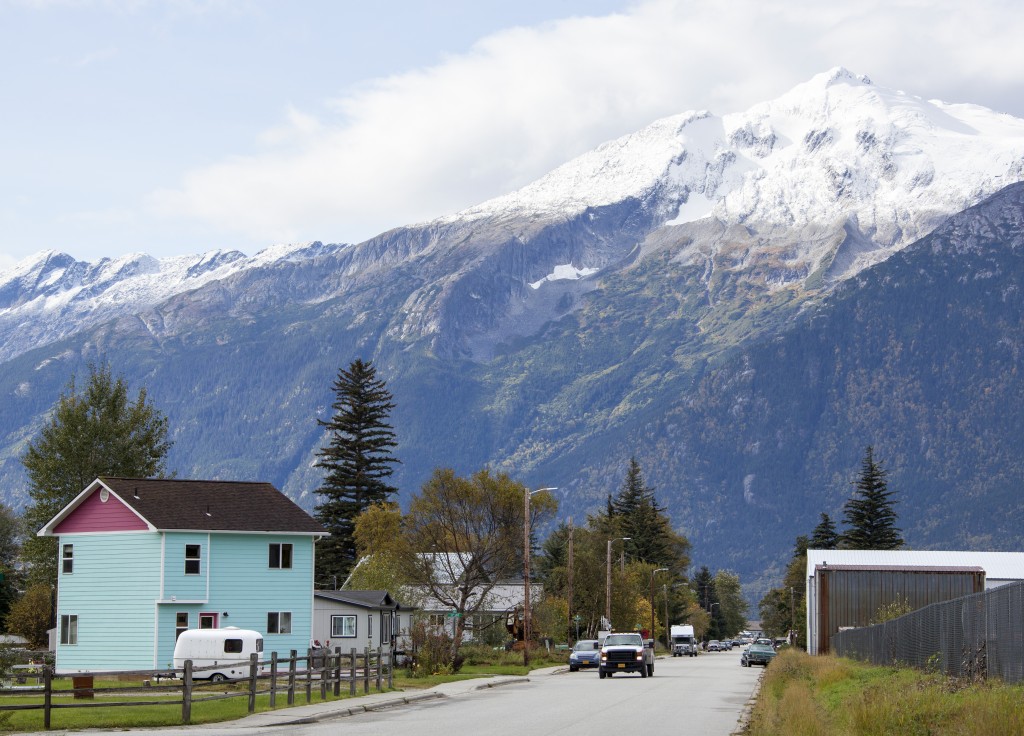 Driving in Alaska
Driving in Alaska can be a real joy sometimes, while other times it can be extremely difficult. This is primarily based on weather conditions which are seasonal. Winter storms can easily make some roads impassable while, during the summer months, driving is quite easy and a pleasant experience because of the potential for sight-seeing.
Traffic is almost never an issue in Alaska. In the most populated areas like Anchorage, there is potential for moderate delays but usually isn't any major traffic unless there is a serious accident. There generally aren't enough people driving in Alaska for traffic to get out of hand.
Road conditions can be difficult at times due to weather as previously mentioned. However, the condition of the roads in Alaska can remain bad long after inclement weather because melting snow, ice and water gets into cracks in the pavement, freezes and cause larger cracks and potholes. So, be careful while driving and try to avoid potholes whenever possible.

Renting a car in Alaska
Renting a car in Alaska is a viable solution when you are only there for a few days. Beyond that, the expense of renting can really start to add up quickly. On top of that, you will also need to worry about getting any sort of damage on the car because you will be liable for it unless you have the rental insurance which doesn't cover much regardless.
Renting a car for over a month can easily cost well over $1,000 and this depends on several things. First and foremost, the price of your rental car will depend heavily on which car you end up choosing to rent. Larger vehicles such as minivans will cost considerably more than a compact car or even a mid-size car.

Buying a car in Alaska
Buying a car gives you complete control over whatever you want to do with your car, but it is also the most expensive option on the list by far. If you are not permanently staying in Alaska, this option doesn't make a ton of sense for you as you will eventually need to drive or even ship your car back home.
Buying a dependable used car will likely cost at least $10,000. Buying a new car will cost much more than that. It doesn't make sense to buy a car unless you absolutely have to.

Shipping a car to Alaska
Finally, you can always ship your car to Alaska. Shipping your car to Alaska makes sense for those of you who are staying for any sort of extended period. Renting a car during a trip like this can add up quickly. Buying a car doesn't make much sense because you will likely just end up shipping your car home anyway.
Consider that shipping your car cross-country from New York to Anchorage, Alaska will cost about $3,500 each way if you are shipping a regular sized sedan. That is much less than it will cost to buy a new or even used car. It is obviously cheaper to ship your car to or from Alaska the closer you are.

Conclusion
You will have choices to make regarding your transportation when you get to Alaska. You should decide long before you head there so you can plan and coordinate everything properly without having to worry about being without a car for a while.
If you do choose to ship your car to Alaska, you can trust the car shipping professionals at Alaska Car Transport to get your vehicle to Alaska safe and sound. Give us a call today for a free quote at (907) 331-3100!