Jump to section:


Maximizing visibility
Staying safe
Final word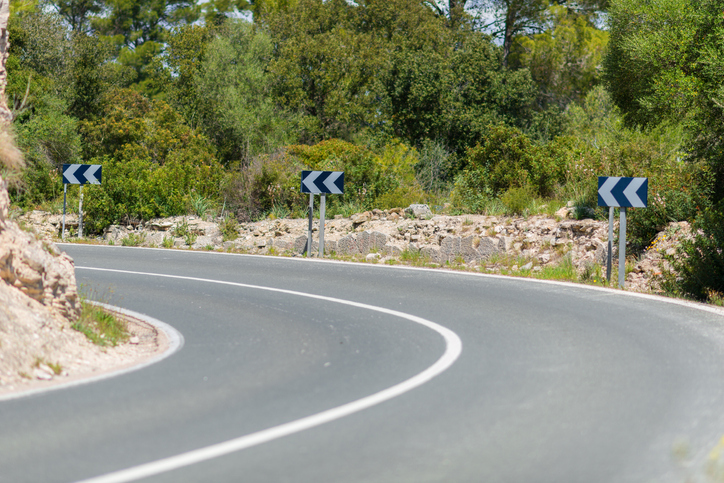 Maximizing visibility
Whenever you drive on a blind curve in Alaska, you will want to do so as cautiously and safely as possible. There could be another vehicle stopped or very slowly moving right up ahead and out of view. There can also be debris or animals right around the curve. The point is that you will not know what waits for you right on the blind side of that curve so you will need to be ready, just in case.
The first thing you will want to do when it comes to safely and properly navigating a blind curve is to maximize your visibility. You can do this by ensuring you always have a clean and de-fogged windshield at all times when driving. If this is not the case, take immediate action to rectify it. Next, you should always be sure to have your headlights on when conditions are even slightly dark out. This includes when it is overcast out.
However, do not drive around a blind curve with your high-beams on because it could momentarily blind oncoming traffic which could lead to a head-on collision. Finally, keep your car as far to the opposite side of the road of the object obstructing your view that the road will safely and legally allow.

Staying safe
Staying safe will obviously go further than just maximizing your visibility. You will also need to ensure you take the obvious safety measures that you should always be taking. This will include driving slow and obeying the posted speed limit of the curve, avoiding distractions and keeping both hands on the wheel at all times.
However, you can also turn as little as possible when rounding the curve. Doing so will help you avoid skidding. If you are driving a car with a manual transmission, do not shift gears while navigating the curve. Always be prepared to stop suddenly just in case there is something in the road on the back end of the curve. Finally, never pass another car while driving around a curve, especially a blind one.

Final word
Driving around a blind curve comes with a high amount of uncertainty and danger. That danger increases greatly if you do not take the proper safety precautions prior to and while navigating the curve. This includes making sure that your windshield is always clean and defogged, that you drive slowly with your hands on the wheel, you minimize the amount of actual turning and more. If you need a car transported to Alaska and have questions or you would just like a free instant quote, give our vehicle shipping experts a call at (907) 331-3100!