Jump to section:


Getting over to the right lane
Using the off-ramp
Wrapping up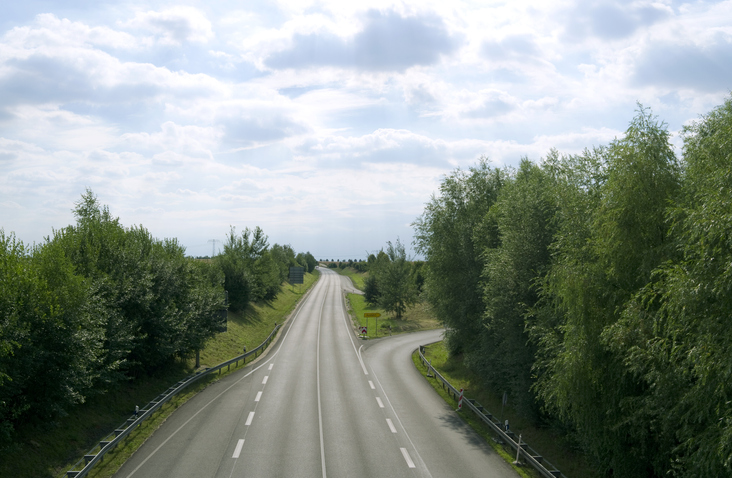 Getting over to the right lane
Getting off of a highway in Alaska might seem simple enough but if it is not done correctly, you can easily get into an accident or get a ticket. When you know that you will need to get off of a highway and are within a mile or two of your exit you should get over into the furthest right lane as soon as possible. Never cut across traffic or lanes at the last minute in order to reach your exit. Doing so is extremely dangerous and can land you with a hefty fine.
In order to do this safely and legally you must put your right turn signal on for a few moments prior to merging into the next lane. Before you merge, turn your head over you right shoulder and quickly check your blind spot for any vehicles that you will not be able to see with your mirrors. Once the coast is clear and you have properly signaled, merge into the lane directly to the right of you. Continue this process until you are in the furthest right lane.

Using the off-ramp
Once you come to your exit, you will need to use an "off-ramp" in order to arrive at the next road or highway. With off-ramps, the purpose is to slow down in order to meet the speed of traffic on the upcoming road. So, you will likely need to slow down ten or more miles per hour. There should be posted speed limits for the off-ramp prior to entering it as well as along it. At the end off the off-ramp there will almost always be a stop sign or traffic light so make sure that you make the appropriate and legal stop if necessary.

Wrapping up
Off-ramps are extremely useful and important because they act as an intermediary between a highway and road where traffic speeds are considerably different. This directly decreases danger and increases safety for everyone. Be sure to change lanes legally by signaling correctly and to check your blind sport before you do. Always be sure to obey all posted speed limits on off-ramps and on all roads and highways. If you need a car shipped to Alaska, Alaska Car Transport can easily get the job done. Just give us a call today at (907) 331-3100!