Jump to section:


Times when traffic is its worst
Traffic apps
Final Word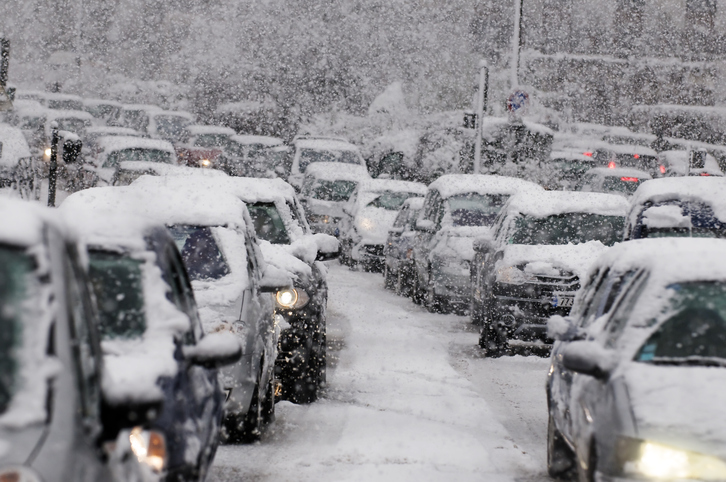 Times when traffic is its worst
If you happen to do most of your driving in areas of Alaska where it is most populated such as Anchorage or Fairbanks, you likely can end up hitting some bad traffic at certain points throughout each week and each day. Odds are you will want to avoid that traffic. You can do so by planning ahead, avoiding driving during the densest traffic times and/or by using a traffic app on your phone.
In Alaska, in an area such as Anchorage for example, traffic will typically be at its worst between 7:30AM and 9:00AM as well as from 4:00PM and 6:00PM. This will be from Monday through Fridays due to people commuting to and from work. You also could experience higher than normal levels of traffic in areas like Anchorage when there is an event such as a concert in town.
The point is, always plan ahead. Do your best to avoid driving during the times mentioned above as well as when there is an event going on near the area where you will be driving. Finally, always give yourself some extra time so that if you do get caught in traffic, you will not end up late or trying to speed and/or drive aggressively.

Traffic apps
Traffic apps are another effective tool to use in order to avoid getting stuck in a big traffic jam. These are especially useful against sudden and unpredictable traffic situations such as the ones caused by accidents. These apps tend to be crowdsourced with their data/information by users of the app. Users who are stuck in traffic report a slowdown, then the app uses this data to inform other drivers. Other apps might track smart dives along roads and detect when smart devices along a certain stretch of road simultaneously slow down considerably.
If you do use these apps and unfortunately end up stuck in traffic, try and "pay it forward" to the other drivers on the road by reporting the traffic to the app. Popular traffic apps include Waze, Google Maps and INRIX.

Final Word
No one ever wants to get stuck in traffic, especially when you need to get somewhere on-time. The best ways to avoid traffic are to plan ahead and use a traffic app such as Waze. In Alaska, there typically is not too much traffic. However, if you are in areas like Fairbanks and Anchorage, then you should try to avoid driving from seven to nine in the morning and four to six in the afternoon as this is when rush hour typically occurs, and traffic is at its worst.