Jump to section:
Juneau 101
How to get your car to Juneau
Juneau's best sights
Final word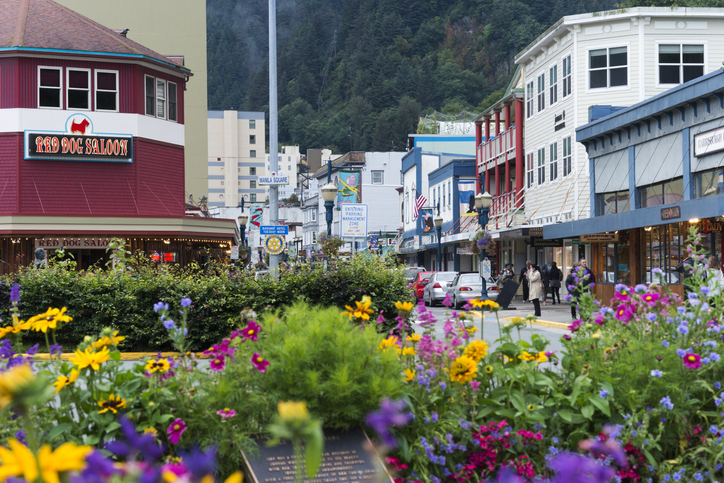 Juneau 101
Juneau is the second most populated city in Alaska and it is located on the southern most portion of Alaska on the Alaskan panhandle. It is also the capital city of Alaska. The city is not connected to the rest of Alaska by road. So, any supplies, goods or people can only come to the city via boat or plane.
Juneau has a population of just over 31,000 people each year. The people of Juneau primarily work in government, tourism and fishing primarily. Juneau is over 3,000 square miles in terms of area which makes it one of the largest boroughs in the entire country.

How to get your car to Juneau
As we mentioned, Juneau is not accessible by road. So, driving there is not an option. You only have one option in terms of getting your car there, shipping it. Thankfully, shipping a car to Juneau is simple.
If you need your car shipped to Juneau, you should start by contacting your car shipping company for a quote which will let you know the estimated price and shipping duration. After that you will need to get in touch with the shipping company and schedule your shipment. In order to get your preferred dates of pickup and delivery you should do all of this at least a month in advanced.
Once you have your shipment booked and scheduled, all you will need to do at that point is prepare for your upcoming shipment. You can do all of the preparation in the days before your shipment. First, you will need to get the outside of the car completely cleaned so that your driver can quickly and efficiently perform their inspection for preexisting damage. Next, you should make sure that you do not have any personal items in the car. If they are damaged or lost during shipping your personal effects will not be covered by the car shipping insurance. Finally, make sure the car is running and functioning correctly, otherwise it will not be able to be shipped.

Juneau's best sights
Juneau has many wonderful sights that you can take your car at least part of the way to see. Here are a few:
Alaska State Museum –
Mendenhall Glacier –
Eagle Beach –
Final word
Juneau is Alaska's capital city and it should be high on your list of places to visit when you are in Alaska. It is unfortunately inaccessible by road so you will need to take a plane or boat there. If you want your own car there and want to skip the expense of renting a car, you will need to ship your car to Juneau. Once you have your car there, you will much more easily be able to access the great sights of the wonderful city.