Jump to section:
Why car safety is so important for you and your family
The list of the safest cars of the last few years
Tips for safe driving
Conclusion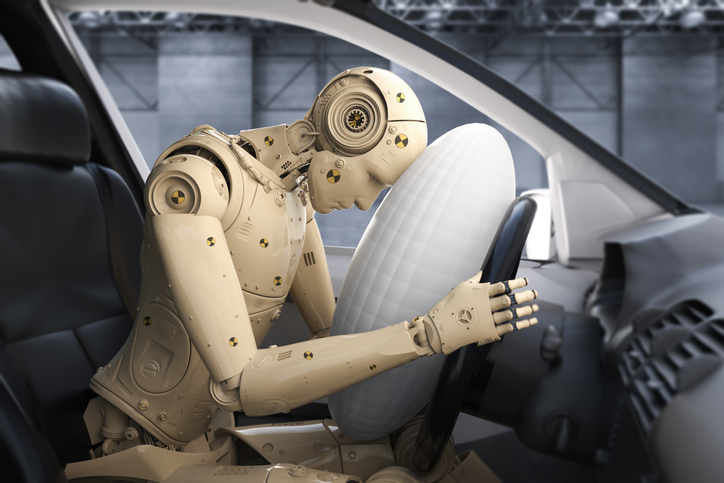 Why car safety is so important for you and your family
Car safety is extremely important when you are driving. Many people consider a car's safety features the most important part of a vehicle, especially if they plan on driving with their families.
The statistics can be alarming. There are over five million car accidents in the United States each year, half of which are caused by overly aggressive drivers. Over two million people end up with permanent injuries from car accidents every year.
With statistics like those in mind, it would make a ton of sense to make sure that you choose one of the safest cars that you can find when you are shopping for a vehicle.

The list of the safest cars of the last few years
These were the safest cars on the market in the last few years:
2020 Kia Optima – With the top spot on the list this year, the Kia Optima has no shortage of incredible safety features. It is equipped with a rearview camera, driver drowsiness monitoring, lane departure warning and much more. The National Highway Traffic and Safety Administration gave the car a five-star safety rating. The starting price is also very reasonable.
2020 Toyota Camry – The Toyota Camry is second is the overall rankings but top of the mid-size rankings for the last few years. The features that the car offers are a rearview camera, forward collision warning, pedestrian detection and much more.
2019 Honda Insight – With a five-star rating from the National Highway Traffic and Safety Administration, the Honda Insight is another very safe choice on the list. It includes a bunch of great safety features and scored well during all of its crash tests.
2019 Subaru Legacy – The Subaru Legacy comes in a fourth with a variety of great features such as adaptive cruise control, lane departure warning, and lane keep assist. It also had a perfect safety score as well.
2019 Hyundai Veloster – Another choice on the list with some incredible safety features, the Hyundai Veloster is a safe and affordable choice for you and your family as well.
Tips for safe driving
Use the following pointers to make sure that you are driving as safely as possible in order to avoid getting into any accidents:
Do not follow too closely – "Tailgating" or following the car in front of you too closely is one of the leading causes for car accidents each year. When you follow someone too closely, you are not providing yourself with the proper amount of distance you need in order to stop or slow down in case the driver in front of you stops or slows down. This is a recipe for disaster, so do not do it.
Obey the speed limit – This might seem obvious to some, but speeding is another leading cause of car accidents both nationally and globally. Speed limits are established in order to keep all drivers out on the road safe. So, do not be that one person who makes the roads unsafe for everyone else.
Stay off the cell phone! – Cell phone use is the number one cause of distracted driving accidents on the planet.
In bad weather, drive even slower – You should drive slower than the speed limit when roads are slick from rain, snow or ice because it will take more traction, distance and time in order to get your vehicle to a complete stop.
Keep an eye out for pedestrians! – Always be on the lookout for pedestrians when you are driving. In 2016, a pedestrian was killed on average every 90 minutes because of traffic crashes.
Conclusion
When you are shopping for a new car in Alaska or anywhere else, you should always consider the car's safety features with the highest importance and priority. There are a bunch of different things to consider when choosing a safe car as well such as features, safety test scores, crash test scores and more.