Jump to section:


Maximizing seatbelt safety
Maximizing seatbelt comfort
Final word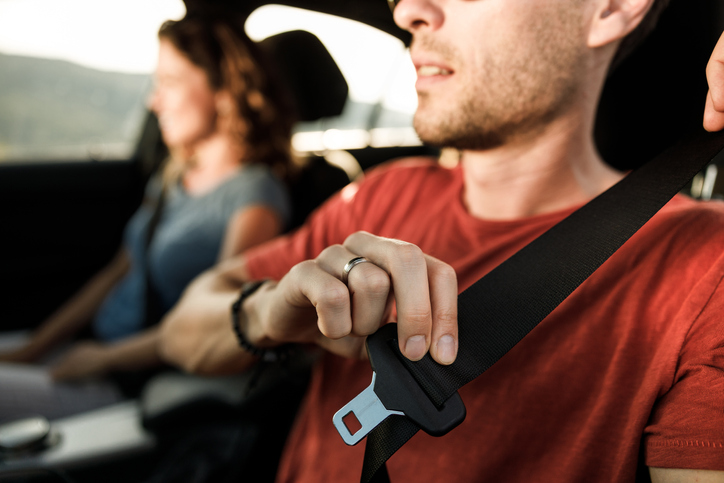 Maximizing seatbelt safety
Wearing your seatbelt is second nature for many people but it should be second nature for all of us. Seatbelts greatly decrease injury and death in the case of car accidents. In fact, according to the CDC, seatbelts reduce the risk of death and serious injury by almost fifty percent. However, you must make sure that you are using your seatbelts properly in order to get the highest level of safety out of them.
First, you must make sure you have your seatbelt on prior to putting your vehicle into drive. You must also be sure that the buckle has been securely buckled so that the seatbelt will not come off as you start driving. Be sure you wear the lower portion of the belt over your hips and under your stomach. If you wear the lower belt over your stomach, you risk serious injury if you stop short or get into an accident. The upper portion of the seatbelt is to be worn over your shoulder not on your neck. If there are any issues with your seatbelt such as it is too loose or it is not buckling properly and you are unable to adjust it, bring your car into a service center to get the issue fixed.

Maximizing seatbelt comfort
Once you have ensured that your seatbelt can provide a maximum amount of safety, you will want to maximize your comfort while wearing it. This will start with your seat position. If your seat is too far forward, the belt will be too tight. Thus, you should move your seat back until it is still secure to your body yet comfortable. If regardless of your seat position your seatbelt is too tight, you might be able to adjust the amount of length the belt has by referring to your vehicle owner's manual. If that does not work or you are unable to figure it out, you might need to purchase some sort of an extender of have a new seatbelt installed. Finally, you also have the option of purchasing and installing a seatbelt tension adjuster which will decrease the amount the seatbelt presses onto you.

Final word
Your seatbelt is a literal lifesaver. It is the difference between just damage to your car in an accident or serious injury and death. You have to make sure that in addition to always wearing your seatbelt that you are always wearing it properly. That means wearing it in the proper position and securely. You will also want to ensure that it is not causing you any discomfort as you drive. If it is, adjust it accordingly or buy a device such as an extender or tension adjuster to ease any discomfort.