Jump to section:
Child car safety 101
Child car safety statistics
Final word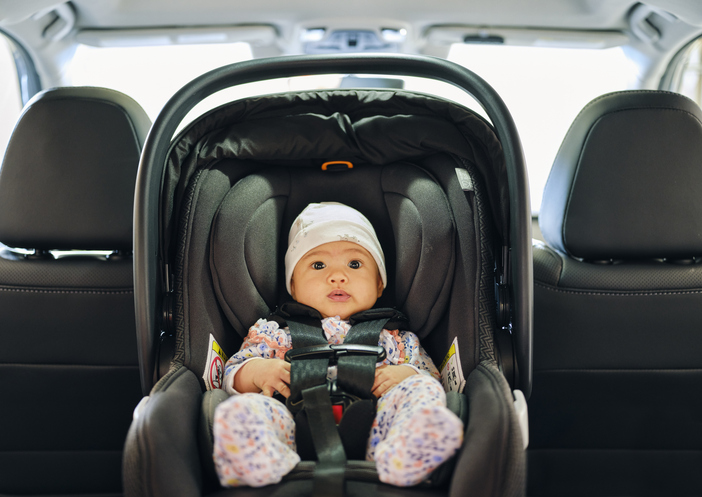 Child car safety 101
Nothing is more important when you drive than keeping any children in your vehicle completely safe. This goes for when you drive in Alaska or anywhere else in the world. Many times, children can be their own worst enemies when it comes to safety. So, the most fundamental part of keeping children in your car safe as you drive is to check on the kids (when it is safe to do so, such as at a red light) to make sure they are not doing anything dangerous such as removing their seatbelts. One great tip to get kids to avoid doing anything dangerous is by keeping them occupied with a toy or entertainment such as an iPad.
You should also make sure that if the children in your car are using car seats that the car seats are properly and safely installed and secure. When shopping for a car seat, be sure that you do not skimp on cost because cheaper car seats may not provide as much safety as more expensive ones.
Finally, it is obvious but deserves to be mentioned that exercising extra and extreme caution while driving will go a long way to keeping the kids in your vehicle safe. Drive defensively, slowly and un aggressively at all times. If you need to pull over, do not hesitate and do so as long as there is a safe space on the side of the road to do so. With kids in the car or without, never drive while distracted.

Child car safety statistics
Back in 2018, one third of all children twelve years of age and under who were killed in a car accident were not wearing a seatbelt at all. So, you must make sure not only to drive safely and defensively with children in your car, but you must also always ensure that the kids are always buckled in.
Car seats can actually reduce the risk of an injury to a child in a car accident by an incredible seventy to eighty percent. For children too old to use a car seat, just using a seat belt reduces the risk of injury in a crash by about fifty percent. It is clear, buckling your kids in is an absolute necessity and makes all the difference in the world.

Final word
Keeping any children that are in your car safe when you are driving is of absolute critical importance. You should always drive as safely and defensively as possible with kids in the car, but you can go beyond that. You need to check on them when it is safe to do so and, most importantly by far, you must make sure that they are always buckled into their seat safely.