Jump to section:


The law regarding studded tires
What your studded tires can do to the pavement
Final word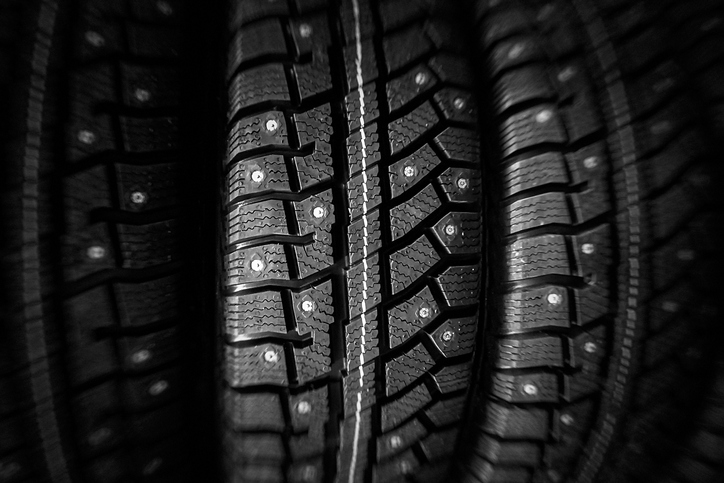 The law regarding studded tires
Now that the winter season has ended in Alaska, so has the threat for serious snow and very icy roads. This means, you will not have a need for studded tires anymore. As a result, it is the law that you must have your studded tires off of your vehicle by April 30th and they must remain off until October 1st.
If you keep your studded tires on beyond April 30th and you get pulled over, you are at risk of being issued an expensive ticket. The ticket for having studded tires on your vehicle in Alaska "out of season' will cost approximately fifty dollars per tire. You will likely have all four tires studded, so that means it will be a fine of two hundred dollars. However, that does not include applicable fees. These fees can run in excess of one hundred dollars. So, you are looking at a three-hundred-dollar loss each time you are caught in Alaska with studded tires between May and September. Do not be lazy, just make sure you remove your studded tires by the end of April.

What your studded tires can do to the pavement
The reason for the law against studded tires in Alaska when the roads are never full of ice or snow is because of the damage that the studs on the tires can do to the roads. When the roads get cracks and potholes as a result of this over time, it costs the state of Alaska money to repair the damage. This law is a measure to keep this damage and the associated cost at a minimum.
Specifically, when you rive with studded tires on a road without snow or ice the studs cause small ruts. These ruts alone are not significant. However, these ruts fill with water and ice, this causes the ruts to expand. This leads to cracks and, eventually, potholes. By keeping these ruts to a minimum through the studded tire law, the state keeps the damage to a minimum.

Final word
Studded tires are incredibly useful on snowy and icy roads in Alaska. They will give you much better traction in those conditions. However, it is against the law in Alaska to keep them on your vehicle between April 30th and October 1st of every year. The reason for this is that they can damage roads and cause cracks as well as potholes. If you do get caught with Studded tires on your vehicle out of season, you will be fined fifty dollars for each tire.