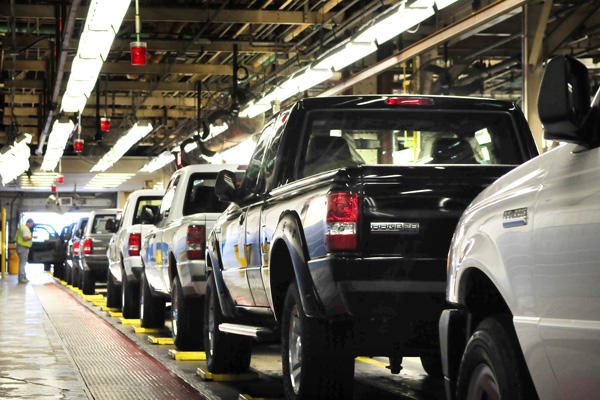 Ford is recalling 100,610 vehicles in North America for safety defects.The company announced the six different recalls today.
Their largest recall of 92,022 vehicles, involves the Ford Taurus, Lincoln MKS and Police Interceptor sedans. The improper seating of the right-hand halfshaft could disengage over time, making the vehicle inoperable. The vehicles also have potential to roll unexpectedly if they are parked without the parking brake on.
2,124 2014 Ford Escape SUVs. Their glass roofs have an improperly cured bond that could cause the roofs to leak or separate.
5,264 commercial stripped chassis. Corrosion in the electrical junction block could cause the vehicles to short circuit, and start a fire.
197 2014 Ford Fiesta subcompacts. Their fuel tanks could be missing an adhesive layer, which could cause a fuel leakage and can lead to a fire.
635 2014 F53 motor home stripped chassis. The brake calipers may be made incorrectly which could hinder braking performance.
Ford will notify owners affected by these recalls this month.