Jump to section:
The importance of visibility while driving in Alaska
How to keep your headlights working well
Conclusion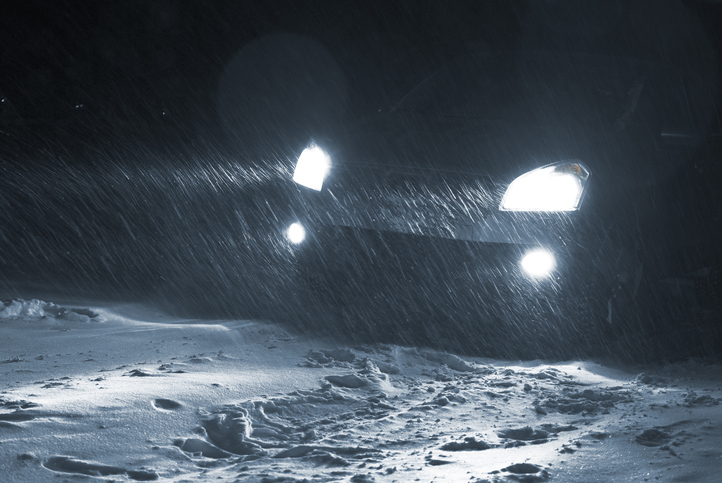 The importance of visibility while driving in Alaska
Alaska has some pretty harsh weather and dark roads. It also has some of the more frequent animal crossings of any state. These are not small animals either. If you do not have headlights that are completely reliable and very well lit, you are risking getting into a serious accident in Alaska.
As bad as a "serious accident" will be no matter where it occurs, it could become deadly if you are stranded in one of the many remote parts of Alaska when the accident occurs. This is because passerbys will be scarce and communication will be very limited as cell service can be poor or even non-existent in more remote areas.
The lighting on Alaska's highways is limited when you are not near a populated area such as Anchorage or Fairbanks. So, you cannot rely on streetlights or lights from other cars to supplement subpar headlight lighting either.
The more extreme weather during the winter can decrease your visibility in a big way. In fact, a snowstorm can decrease visibility to a quarter mile or less. To put that into perspective, if you are traveling at a speed of 30 miles per hour, you will reach your furthest point of visibility in 30 seconds. That is why driving slow in winter weather as well as having strong headlights is extremely important in Alaska.
Finally, even when the weather is clear, your headlights can save you from a bad situation. There is a lot of wildlife in Alaska that can stroll or run out into the road unexpectedly. This includes, moose, deer, bears, wolfs, caribou and more. Many of these animals are huge and can easily weigh several hundred pounds. So, on top of the guilt you will feel for hitting an animal with your car, there will likely be a ton of damage due to the size of these animals. Sometimes, cars end up totaled by hitting one of these animals. That being said it is easy to miss one of these animals in the dark of night.

How to keep your headlights working well
Your headlights are obviously of great importance in Alaska. Here are some ways that you can get the most out of your headlights in Alaska:
Get the right headlights – It is critically important that you get the right headlights for driving in Alaska. We recommend LED or Xenon lights as both are considerably brighter than typical headlights.
Keep spares – Headlights can burn out inexplicably, especially if they are used very often as they will be in Alaska. Make sure that you keep some spares in your car just in case.
Don't forget the brights – In terms of seeing out on dark Alaska highways, there are many cases in which your brights will end up being more important than your regular headlights. So, make sure that you have strong and functioning brights in Alaska.
Keep them clean and clear – Your headlights will not be able to produce a maximum amount of brightness for a maximum amount of distance if they are covered with dirt or snow. Alaska's roads produce a lot of dirt and snow so check your headlights each time before you start driving.
Conclusion
Your headlights are essentially a lifeline in Alaska. This is especially true during the winter months when inclement weather will greatly impact visibility. Always be sure that your headlights and brights are functioning properly. Clear off your headlights before you start driving and always keep a spare set in your car just in case a light burns out.
If you have a car with trustworthy headlights and need it in Alaska, there is no need to travel to get it yourself. You can always have the vehicle transported to Alaska by Alaska Car Transport!