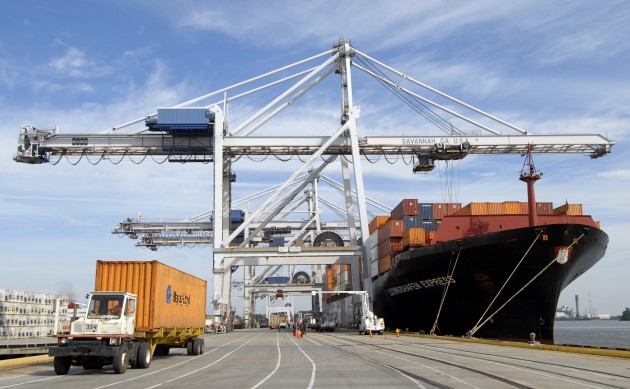 Port to port shipment, door to door shipment, door to port shipment, port to door shipment, we offer it all. So what exactly is port to port shipment? Port to port shipment is defined as your car being shipped from one port (location a) to another port (location b). It is usually the basic form of sea freight transportation. When transporting your car across the sea; for example, from New York to Alaska, ports are involved. The reason for this is because there is a body of water between the two lands.
If you are considering shipping your car with a body of water in between, then you are looking at port to port shipment. So, how does it work? Once you select a company for your car shipment needs, you want to secure your placement. Once your car is ready for shipment and assigned to a carrier, your car will be picked up at an agreed upon port. The driver and its carrier will meet you, where your car will be secured to the carrier. If you cannot be present for pick up or drop off, we suggest you leave your keys with a friend or neighbor who is available. The person you do leave your car keys with has to be over the age of 18. In the event that you are unable to leave your keys with someone, you can leave your keys somewhere on the property. However, if you decide to do this, be sure to call us so we can have our dispatch team contact the driver and inform him/her where your keys are located. Once your car is loaded to a carrier, the route to its new port will begin. Upon arrival to its new port, you will be contacted by the driver. When your car arrives, it will be ready to be picked up at the new agreed upon port and you will be on your way. It is really that simple and our team is here to assist you along the way.
Now that you have an understanding about port to port shipment, contact us today to get started on your booking to Alaska.