Jump to:
The cheapest flights to Alaska
The most convenient flights to Alaska
Tips for flying to Alaska
Conclusion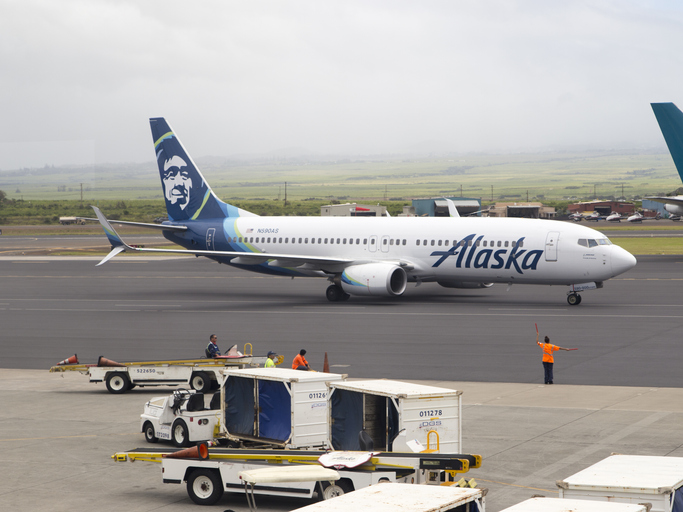 The cheapest flights to Alaska
You have chosen to ship your car to Alaska instead of trying to drive it there. We do not blame you. The drive to Alaska can take a week or longer depending on where you are driving from and how long you are taking breaks for. Shipping your car to Alaska might take a few extra days than driving would but you won't have to deal with the stress of driving through multiple states and Canada to get your car there.
Now, you spent the money on shipping your car to Alaska. So, you likely want to save on the flight there. The good news is you can. The following list will help you sort through all the possible options and find yourself a cheap flight to Alaska:
The most convenient flights to Alaska
You might not care that much about the cost of your flight to Alaska. You may just want a nice and stress-free experience during your flight. Most airlines will have regular flights which all have the typical boarding and flight processes.
However, some airlines have higher rates of things like mishandled baggage or rate of overall complaints.
If you want to avoid airlines with those sorts of negative marks against them and don't mind paying a little extra in the process, you should consider flying with the following airlines:
Alaska Airlines – Alaska Airlines is the top airline for flying to and from Alaska. They started their operations almost seventy-five years ago and has most of it's operations and hubs on the west coast of the United States. You can get a flight on Alaska from almost anywhere in the US though. Flights from New York's JFK airport to Anchorage, Alaska cost between seven hundred and a thousand dollars as of February 2019.
Delta – Delta started its operations almost a century ago back in 1929. It has long been one of the biggest and most trusted names in air travel. They offer many flights to Alaska which can vary greatly in price depending on when you are traveling, where exactly in Alaska you are traveling to or from and what class of ticket you choose.
Tips for flying to Alaska
If you are flying to Alaska for the first time you might want some advice on making the most out of your flight. You can use the following tips during your flight to Alaska:
Deal with your flight online – Most airlines now have apps that you can download to your phone. On these apps, you can check-in for your flight, check out your flight status and much more. This can help you save a lot of time during the boarding process.
Dress for your destination – If you are traveling to Alaska during the winter months it will be quite cold when you step out of the airport. Make sure that you dress warm enough for that weather. At the very least, put another coat and/or pair of gloves in your carry-on luggage so you can put it on when you arrive.
Measure your carry-on bag – Make sure that you measure your carry-on bag so that you don't have to end up checking it. Each airline will have their own specifications regarding this so be sure to check the airline's website or to give them a call before you pack for your flight.
Double-check what you can and can't carry-on – Be sure that you properly limit any liquids, creams, gels and aerosols. They must be less than three and a half ounces per item. Keep them in a bag that is easy to access when you are at the checkpoint.
Be sure to factor in leg room – Flights to Alaska can be pretty long. Many make use of connecting flights. Be sure that if you have any comfort related issues that could require extra leg room that you purchase a seat with enough space.
Conclusion
Your flight to Alaska can unfortunately get complicated in several areas. We hope this guide will help you as much as possible.
Either way, your car shipment to Alaska should not be. That's why you should ship with Alaska Car Transport. Worry about your flight, not your vehicle shipment.