Jump to:
When is the best time to go to Alaska?
Decide what you want to do and see in Alaska
What will you need to bring?
Where are you going to stay?
Start getting ready for your Alaskan trip
Conclusion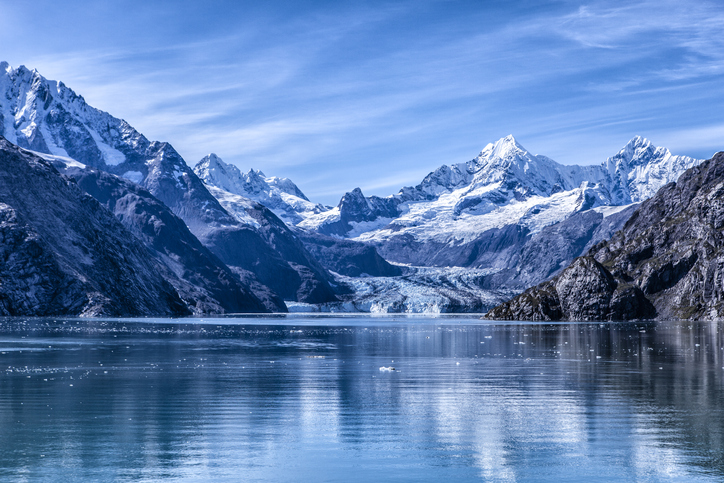 When is the best time to go to Alaska?
If you are going to be traveling to Alaska for a vacation or extended trip, you should think about when exactly that will be. The winters can be brutally cold and full of inclement weather. The fall might be alright to visit during if you head there earlier on in the season.
However, the later part of the spring and throughout the summer have classically been when most people end up visiting Alaska.

Decide what you want to do and see in Alaska
There are a ton of great sights and attractions to see in Alaska. In fact, there are too many to see on one trip. So, you will need to pick and choose which sights you want to see exactly.
You can always take any of the various tours that exist. These are a great and efficient way to see a bunch of sights in one shot while you have the help of an expert guide at your side. In fact, we recommend trying at least one of the many great helicopter tours.
The following are the most popular tourist attractions in Alaska:
Denali National Park – Probably the most popular attraction in Alaska, this park is home to all sorts of wonderful wildlife such as bears, wolves, birds, elk, reindeer and more. It also has some of the most scenic geography in all of Alaska including mountains, tundra and more.
Glacier Bay National Park – A must see spot in Alaska, Glacier Bay National Park has some of the most picturesque glacier views in the entire world. It boasts some of the world's most amazing glaciers as well as views of whales and penguins too.
Alaska Highway – Alaska Highway is one of the most scenic routes in North America and an experience that you will not soon forget either. You will be able to see the lush wilderness in ways you likely didn't think possible.
Alaska Railroad – This railroad will take you through some of Alaska's most popular areas including Anchorage, Denali National Park and more all while you enjoy a relaxing and amenity filled train ride.
What will you need to bring?
You will need to take several things with you on your trip so you are prepared to venture out to see all that Alaska has to offer.
These are some of the things you should bring with you on a trip to Alaska:
A GPS or roadmap – There will be several areas in Alaska where your phone will not get any service, especially when you are out on the road. So, you will need a backup if you are driving yourself around to each destination. You can pre-program most GPS so that you won't need to have it connected to the internet.
A portable phone charger – If you are out seeing the sights for an entire day, you will likely lose the charge on your phone. If you have a portable charger, you can get your phone charged back up without needing to worry about stopping somewhere to do so.
Your roadside assistance card – If you get stuck out on the road in Alaska, you might need some help. With a Triple-A you could avoid that awful situation with just a phone call.
Some snacks – Unfortunately, some of the highways in Alaska have long stretches without any stops where you can stop to get something to eat. Bring some snacks such as protein bars to help get you through any trips that you might be taking.
Extra emergency supplies – Just in case you do happen to get stuck out on the road while you are traveling, you will want to have some extra emergency supplies with you. Things like extra windshield wipers, road flares, kitty litter (for tire traction), and a spare tire could be the difference between completing your trip and getting stuck out on the road.
Where are you going to stay?
You will also need to figure out where you are going to stay during your Alaskan excursion. This will be heavily dependent on what you are planning on seeing while you are in Alaska. For example, if you are mostly interested in the National Parks it would make sense that you stay in Anchorage as it is pretty much in the middle of several National Parks.
Here are some of the most popular places people stay while they are visiting Alaska:
Anchorage – As we just mentioned, Anchorage is a great place to stay if you are planning on checking out the incredible national parks in Alaska. It is also the best place in Alaska to stay in terms of restaurants, hotels and other amenities as over half of Alaska's population live in Anchorage and the neighboring areas.
Juneau – Juneau is another great place to stay if you are visiting Alaska. It has a considerably smaller population than Anchorage but still has over thirty thousand people living there. The hotels and restaurants are excellent in Juneau as well. Staying in Juneau will afford you the best opportunity to visit the Glacier Bay National Park.
Kodiak – If you plan on visiting the National Parks in Kodiak, then Kodiak is a fantastic place to stay. Its population isn't huge, but it is still around seven thousand people at any given time. There are also a bunch of good options for dining and lodging. There are also a bunch of museums and even a brewery on the island just in case you get bored of the nature preserve (you won't).
Start getting ready for your Alaskan trip
Make sure that by the time you are ready to leave for Alaska, you are completely ready for your trip there. Get the right clothes and be sure that all your travel arrangements are set in stone.
If you are going in the spring, you will want to bring warmer clothes but not quite a full winter outfit. Bringing a heavy jacket, light jacket and some gloves is your best bet to be prepared for all sorts of temperatures.
If you are going during the summer, then you should pack for weather between fifty and eighty degrees. Temperatures at night can drop pretty low compared to the average highs of seventy or eighty degrees. Of course, all of this depends on where you are in Alaska. The state is so big that temperatures can vary by over thirty degrees between the north and south parts of the state. Odds are that you will be in the lower part of the state.

Conclusion
Your trip to Alaska will take effort and the proper planning but it will be well worth it once you arrive there and start to experience the incredible wilderness, beauty and expanse that Alaska has to offer.
The preparation for your trip will involve a lot of decision making including the decision about what to see and what to leave for your next trip to Alaska.
If you are visiting Alaska for a more extended stay, it might make sense for you to ship your car there rather than ship it. If you choose to ship a car to Alaska, or you just have questions about the vehicle transport process, give us a call today at (907) 331-3100.