Jump to section:
Making your car as safe as can be
The safest cars for driving in Alaska
Tips for driving safely in Alaska
Final word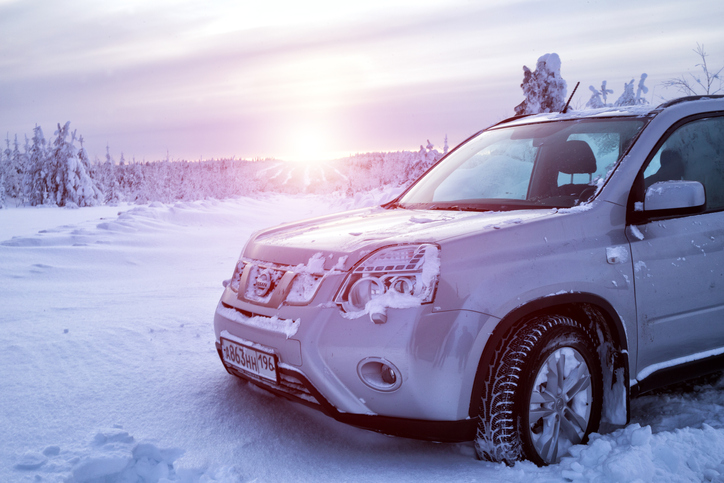 Making your car as safe as can be
In Alaska, when you consider the inclement weather, car safety is of the utmost importance. You need to be prepared for an emergency situation where you get stranded. However, you can and should do everything that you can in order to prevent such as situation.
You should start by making sure that you have the right tires. All-weather tires are crucial with the possibility of snow and ice. They also work well normally and with rain, so you will not need to switch when the seasons change.
Next, you should make sure that your car is in tip-top shape. You need to be sure that the engine is working as well as all the other things such as the headlights.
Finally, you need to make sure that you are set up for the maximum amount of safety. This includes getting a review camera if possible and some way to use your cell phone hands free.

The safest cars for driving in Alaska
There are several cars that are better choices in terms of safety when it comes to driving in Alaska. This includes the Subaru Crosstrek, Jeep Grand Cherokee and Toyota RAV4. These cars come with all-wheel drive and come with tires that have excellent traction. They all also have a bunch of storage space, so you will be able to store whatever emergency supplies that you might need to store.

Tips for driving safely in Alaska
On top of having the right type of car, you can also use the following tips to drive safely in Alaska:
Watch your speed – Speeding, especially in inclement weather, is the easiest way to get into an accident. So just be sure you obey the speed limit.
Invest in your headlights – Reliable headlights are crucial when you are driving in Alaska. The nights get dark and the roads get hard to traverse when it snows. Being able to see the maximum amount is important.
Keep a safe distance – It might seem simple, but a lot of people do not keep safe distances when they are driving behind someone. As a rule of thumb, you should always stay at least two seconds behind any driver.
Have emergency supplies – In case you do get stranded or stuck in the snow, you should have some emergency supplies handy. This includes road flares, gloves, an extra coat, kitty litter (for traction), jumper cables, water, spare tire and a first aid kit.
Final word
Driving safely in Alaska is not that difficult as long as you drive carefully. Try not to drive in the middle of any storms if possible. You should also be prepared for an emergency by having extra emergency supplies in your car at all times as well as a way to contact help if you do get into any sort of an accident.