Jump to:
History of Alaska Highway
Basic information about Alaska Highway
The best places to stop along the way
Tips for driving on Alaska Highway
Conclusion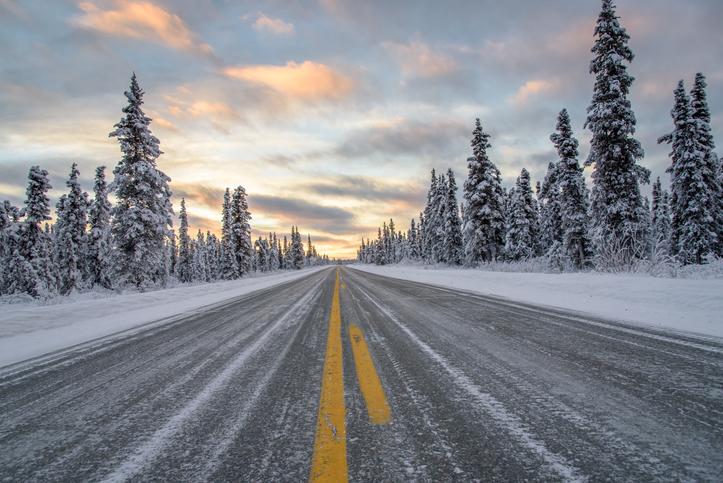 History of Alaska Highway
Alaska Highway was originally built as a supply route for the American military during the second World War in the 1940's. Regular civilians did not have access to drive on the road until 1948. After the war, the Canadian part of the highway was turned over to Canada.
Then in the 50's and 60's the vast majority of the road was paved over by both the United States and Canada in their respective portions of the highway.
Since then it has been considered one of the primary ways to drive into Alaska from both Canada and the United States.

Basic information about Alaska Highway
The highway runs from Dawson Creek in British Columbia to Delta Junction in Alaska and is seventeen hundred miles long. Since Canada took control of its portion of the highway, it has shortened the highway by almost forty miles mainly by bypassing residential areas.
The highway is so long you could encounter different types of weather conditions along the way. Although it is extremely rare for the highway to close because of weather, you might want to consider taking a trip on this highway only in the spring or summer months as the weather can get pretty bad on occasion in the winter time on certain stretches of the highway.
The highway takes about 5 days to drive if you are driving for over twelve hours a day. We recommend you only drive for eight hours per day.

The best places to stop along the way
There are pits stops you can make for gas and amenities like food or lodging every thirty to fifty miles or so. There are also historic mileposts along the highway. In many cases, people in residential areas use these mileposts to refer to their location by word of mouth or even in their mailing address.
Towards the start of your drive on the Alaska Highway, you will encounter exits for Fort Nelson and the Heritage Museum. Later in the drive, you can stop off and see the Liard river, Coal river, contact creek and Watson Lake. This is around the five to six-hundred-mile mark.
Later in the drive, you can stop off at the George Johnston Museum as well as the Teslin Tlingit Heritage Centre.
Around the eight-hundred-and-eighty-mile mark, you can stop off at the Wolf Creek Yukon Government campground for some r&r. You can also visit the famous and wonderful town off Whitehorse.
Then, just before the nine-hundred-mile mark you can visit Dawson City. You can also quickly connect with the Takhini Hot Springs, Hot Springs Campground and Hostel and Yukon Wildlife Preserve.
Just before the thousand-mile mark, you can stop off at Haines Junction.
Just before the fourteen-hundred-mile mark, you can visit the quaint town of Delta Junction.
Finally, towards the end of the highway, you will have reached the North Pole.

Tips for driving on Alaska Highway
Bring extra supplies – Load your car up with extra windshield wipers, a spare tire, extra gas, food, a first aid kit and more. You never know when an emergency situation might arise.
Stay Alert – There are hazards such as wildlife which could pop up on the road occasionally. Make sure that you stay alert. You can do so by drinking coffee, an energy drink or even by keeping your window open for fresh air.
Get some rest – Make sure you get a good amount of sleep before you venture out on such as long drive. You definitely don't want to fall asleep while you are driving.
Bring a friend – You should have at least one person to talk to and switch off driving with. You should not try and drive more than eight hours in a day.
Take pictures – Driving this road is an experience that you will never want to forget. Make sure you snap some photos to look back on, while you aren't in the middle of driving of course.
Conclusion
The Alaska Highway is a must for anyone who wants the truest Alaska experience. You can see and enjoy much of the gorgeous expanse that makes the state so great.
If you are headed to Alaska and want to skip the awful rental process, you can always ship your car there with Alaska Car transport. Give us a call today and we'll get your car to Alaska without a problem.