Jump to section:
Renting
Buying or Leasing
Shipping a car to Alaska
Final word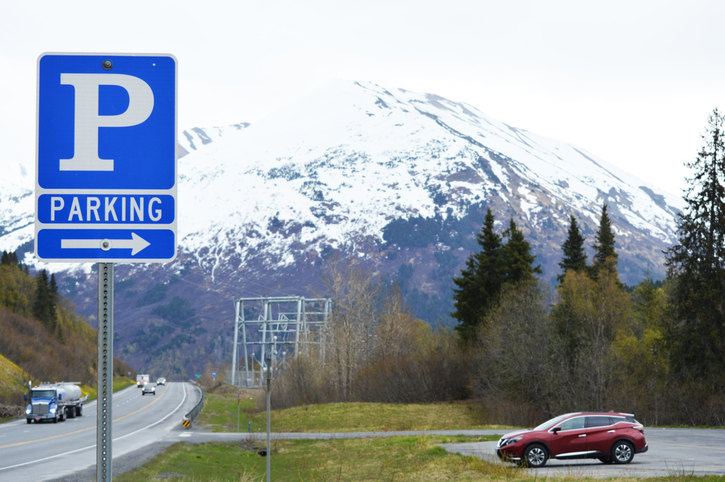 Renting
When you travel to Alaska, you will need to get around one way or another. You could use public transportation, rise-share apps or walk but those are all not ideal options. Ideally, you would have access to a car so you could drive yourself around.
As far as having your own car in Alaska, you have a few options. The first is to rent a car. Although renting a car will save you the expense of buying a new car, it is likely your worst option. Think of it in terms of an investment. If you are paying for something that you will never own nor are you getting any closer to owning it, it is not a good investment.
So long as you continue to rent you will continue to throw money away. This is not scalable or

Buying or Leasing
Another option is to buy or lease a car. The primary difference between these two is that when you buy a car, you pay for the full value of the car whereas when you lease a car you only pay for the portion of the car because you will only be able to use it for a term of time. The other main difference between the two is that when you buy a car there are no restrictions on how you use the car whereas when you lease a car, you will have several restrictions on how you use the car.
Both of these options will be more affordable in a longer-term sense than renting a car will be. However, you do not even need to get a completely new car in order to avoid driving all the way to Alaska. You can always ship your current car.

Shipping a car to Alaska
The most cost effective and convenient option for having a car in Alaska is for you to ship it there. When you choose to ship your car to Alaska, you will not need to make any monthly payments on the shipment as it will be a one-time payment. You also will not need to drive all the way to Alaska through Canada.
Shipping your car to Alaska is simple. You just need to call your car shipping company, book your shipment and prepare your car for shipping. Your auto transporter will take care of the rest.
When you call to book your shipment, you will just need to have a few simple pieces of information ready. This includes the make and model of your car, the addresses of your pickup and drop-off locations and your preferred shipping dates. We recommend that you book your shipment a month in advanced so that you get the dates of shipping that you prefer.
In terms of preparation for your shipment you will just need to do a few easy things. First, you should remove any personal items from your car because they will not be covered by the auto transport insurance if they are damaged or lost. You will also need to make sure that you get the car washed before your driver arrives to pick your car up. This helps tremendously in expediting the visual inspection that is required to take place in order to look for pre-existing damage.
Finally, you might be wondering how long it might take to get your car shipped to Alaska. That depends entirely on where you are shipping it from. If you are shipping from the west coast from somewhere like Los Angeles it will typically take about seven to nine days. If you are shipping from the east coast from somewhere such as New York, it will take about ten to fourteen days.

Final word
There are a bunch of options when it comes to getting around Alaska. The best and most convenient is to have a car. You have a few different options in terms of having a car in Alaska. These include renting one, leasing or buying a car or shipping a car there. These are all viable options but they all more expensive than shipping your car to Alaska.