Jump to section:
The roads to avoid this winter in Alaska
Safe driving tips for winter roads
Conclusion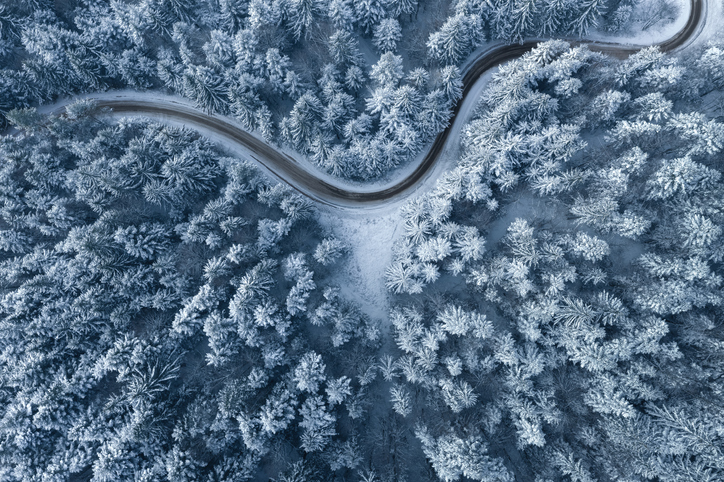 The roads to avoid this winter in Alaska
When you are in Alaska for the winter, you will need to be ready to get used to driving in the snow and ice on a fairly regular basis, especially in areas further north. However, there are roads that you should avoid during the winter unless you have no other options but to travel on them. The roads that you should steer clear of in Alaska during the winter are Richardson Highway, Seward Highway and Dalton Highway.
Richardson Highway has earned its reputation as being difficult to travel on during the winter because it is a several hundred-mile-long road that is extremely dark at night. It is also quite desolate so if you end up stranded, it could be a while before help arrives. Seward Highway is infamous for car accidents due to things like moose crossings and aggressive driving in no-passing areas. In the winter, these problems are easily compounded.
Widely considered one of the more desolate and dangerous highways in the entire country, Dalton Highway is another road to try and avoid during the winter months and even beyond. It is nearly five hundred miles long and for much of the road there are no services or stops at all. It has massive animals cross it regularly such as Grizzly bears and visibility can be very low at night.

Safe driving tips for winter roads
If you absolutely must travel on one of these roads you should do so with extreme caution. You should also prepare yourself properly. The first step for that is to make sure that your car has no issues and is running properly. After that, make sure it is winter ready and that your tires are ready for winter roads. You should also be ready to be stranded just in case. Doing so could make a huge difference for your safety. You should have things like flares, a spare tire, tools, extra warm clothing and possibly even a satellite phone.

Conclusion
All of Alaska's roads can be tricky to traverse during harsh winter weather. However, several roads are much worse than others and should definitely be avoided at all costs. If you do need to use these roads during the winter, you should make sure that you and your car are prepared for the trip.
If you need any type of vehicle transported to or from Alaska, you can let our vehicle shipping experts take care of the entire process. Get a free instant quote today!