Jump to section:
Alaska's Weather and its effect on fuel economy
The importance of fuel economy in Alaska
Tips for improving fuel economy
Final word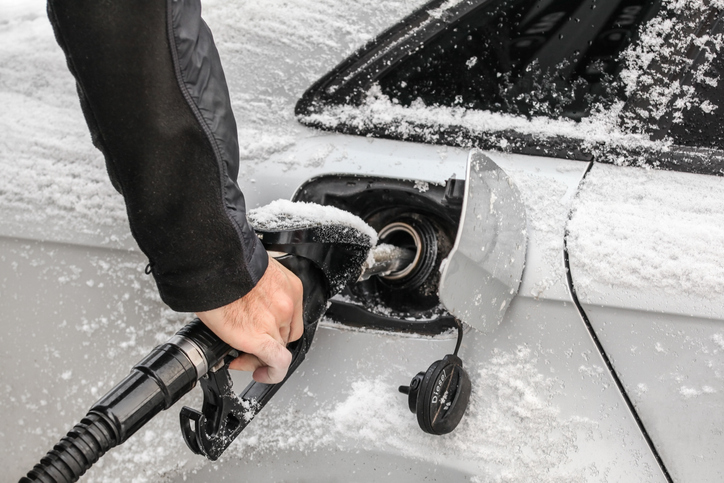 Alaska's Weather and its effect on fuel economy
In cold weather, your car's fuel economy will decrease. This happens for a number of reasons. The first is that it will take your car's engine longer to reach an optimal operating temperature, thus your engine will need to work harder than normal and will burn more fuel in the process.
Using four-wheel drive, heaters and heated seats will also contribute to a faster rate of fuel being burned. If the roads are snowy and/or icy, your tires will need to work harder to grip the road which will drain fuel faster as well. On top of that, the pressure of the tires will be decreased in cold weather, which will decrease their performance and will lower fuel economy.
Finally, cold air is more dense than warm air. This will cause more resistance on your car as you drive which will decrease your overall fuel economy.

The importance of fuel economy in Alaska
Fuel economy is important anywhere you drive. However, maximizing the use you get out of your fuel is particularly important in Alaska because longer drives are more frequent in Alaska as things and cities are more spread out than most other states. Also, if you ever get stuck out on the road during inclement weather, your fuel can be a crucial lifeline.
In terms of how much money having a lower fuel economy will cost you in Alaska, it will not be that much. Gas prices are quite low in Alaska, but in a relative sense, you will be throwing money away by having a lower fuel economy.

Tips for improving fuel economy
You can always improve your fuel economy at least a little bit by implementing the following tips:
Do what you can to keep your car warm when you are not driving it – If you keep your car from getting too cold by doing things like keeping it in a garage you can increase fuel economy.
Keep your tires properly inflated – Having low tire pressure will increase rolling resistance which will cause the engine to work harder thus decreasing fuel economy.
Avoid idling – If your engine is running, you are burning fuel. So, when you are "warming up" your car your fuel economy is decreasing by the minute.
Change out your oil – Get your oil changed to an appropriate winter oil compatible with your particular type of car.
Minimize use of heated features – Using the heater or heated seats will increase how hard your engine is working and will cause you to burn fuel more rapidly.
Final word
Alaska's cold winter weather will make it more difficult to maintain a decent fuel economy for your car. Although, if you make the effort, you will be able to minimize the effect that cold weather will have on how fast your engine burns fuel.
If you are moving to Alaska or heading here for an extended stay, you can have your own car here without having to drive all the way. Call the car shipping experts at Alaska Car Transport today at (907) 331-3100!