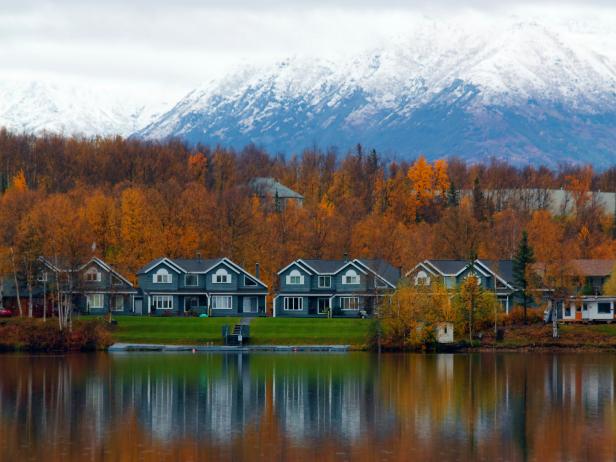 Top 5 Things to Know Before Moving to Alaska
There are typically two sides to every coin, and moving is no different. You may be excited and exhilarated or overwhelmed and anxious. You may even be a combination of a little of both. Any move is a big step no matter what you are feeling. In between all those feelings – well, there's work to do. That's why it's important to have a checklist – and maybe even a checklist for your checklist.
If you are moving to Alaska, chances are this is a big change for you and your family. Whether or not you are married with family or have extended family and friends, there are some common sense tips to know before moving to Alaska. These will make your to-do list seem to flow a little easier.
What's the Weather Like?
This will probably be one of the most common questions you are asked after you moving to Alaska. However, it is best for you to have some idea for yourself before you relocate. Winters in Alaska can seem longer due to the lack of sunlight during the months starting in November and until the beginning of February. Be aware of Seasonal Affective Disorder.
After that, though, there is a glimmer of light – sunlight that is. Summers in Alaska are enjoyable because as the days go on, they get longer. The sun shines brighter longer and you can enjoy daytime activities at night, as well. Of course, there's snow. Know the part of Alaska where you will be living in intricately. Each section tends to have its own snowfall rate.
Traffic Time
One of the great and wondrous bonuses about moving to Alaska is in its abundance of scenic drives. Wildlife, mountains and off-the-beaten path destinations are just a few choices you have when it comes to driving in Alaska. Throw in long stretches of highway and some wildlife taking their time crossing the road and you've got a bit of traffic.
Just like any other state, avoid busy hubs like Anchorage during rush hour. And avoid the most tourist populated roadways such as Seward Highway and Parks Highway.
Wildlife
Every so often, you may see a bear or a moose meandering around the city. Don't be shocked because it does happen. Moreover, don't be surprised if you have to yield the right of way to some wildlife crossing while driving to your destination.
Be aware of the eagles that habitat Alaska. They may think that your miniature poodle is something for them to swoop down upon as a snack. Keep pets on a leash and keep an eye out on walks. Also be aware of how you throw out your trash. You never know when a bear is looking for food.
Social Life
There's plenty to do in Alaska depending on your location:
Rock climbing
Skiing
Water sports
Fishing/boating/kayaking
Theater/symphony
Festivals/brewery
Work Life
You may want to opt to live in Juneau and try to snatch a state job since Juneau is the state capital of Alaska or head toward Anchorage as it is a major city and the largest in the state of Alaska. While it may seem like you will get more bang for your buck at the end of the week in your paycheck in the form of higher salaries, you need to be aware that the cost of living is equally high, as well.
With so much to do, one of the things you don't want to waste a microsecond of worry on is shipping your car to Alaska. Alaska Car Transport values your time, understands your situation, and delivers your auto shipping needs with integrity.