Jump to section:
Car suspension basics
How vehicle suspensions come into play in Alaska
Conclusion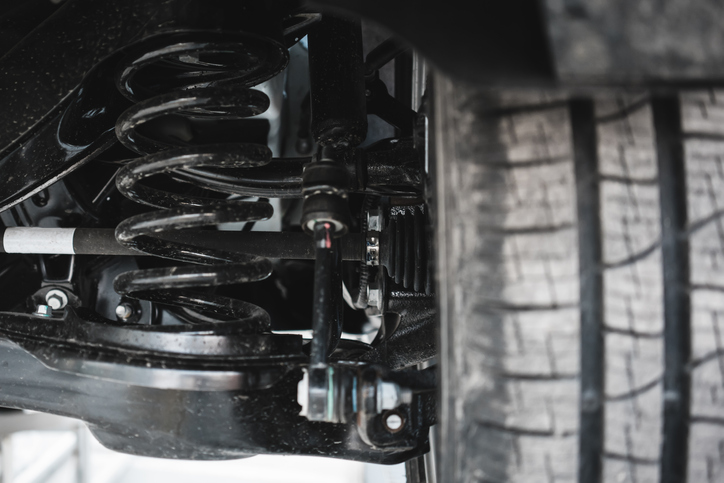 Car suspension basics
Your car's suspension is the overall sum of parts that connect the vehicle to its wheels. It is responsible for keeping the ride smooth and absorbing bumps in the road in order to avoid too many jolts and too much movement inside of the car while driving. This system of parts is comprised of parts such as springs, ball joints, shock absorbers, control arms, sway bars and more.
The suspension system in your car will prevent multiple issues. It will greatly improve the alignment which is the ability of the car to keep its wheels in the direction that the driver is steering. It will also prevent the car body from being too low to the ground as well as preventing unnecessary wear and tear.

How vehicle suspensions come into play in Alaska
No matter where you are, having a reliable suspension system will be crucial to being able to drive safely and comfortably. However, in situations where road conditions are less than ideal, a suspensions importance becomes even greater.
This is definitely the case in Alaska where harsh winter conditions can make the roads quite treacherous to traverse in a car. During the winter in Alaska, roads can easily accumulate several inches of snow and ice on the roads in the matter of just an hour or two.
That is exactly why your ability to steer, keep your car body as high off the ground as possible and avoiding the jolts and shock from a rough road is so important in Alaska. If you have a bad suspension when you are driving in Alaska during inclement winter conditions, the odds of you getting stuck in the snow or driving off the road will increase dramatically.
If you are not sure whether or not your suspension is ready to tackle a potentially tough Alaskan winter, you should get your car serviced and specifically mention to your mechanic that you want to have your suspension and all of its components checked. If anything is amiss or needs repair do so as soon as possible.

Conclusion
Many people do not know the first thing about their car's suspension system. That fact is surprising because of how important your suspension system really is. It is not only important to the function of your car but also to your own safety and comfort while you are driving. In Alaska, your car's suspension is even more important than it would be normally due to the possibility of particularly snowy and icy roads.
If your suspension is up to par and you are ready to take on Alaska's winter roads with your vehicle, do not spend days driving all the way there. Instead, have your car shipped to Alaska with Alaska car Transport. You can get a free quote and book your shipment today by calling (907) 331-3100.