Jump to section:
Why getting your windows and windshield repaired is so important
Tips for getting your car windows repaired in Alaska
The best places for auto glass repair in Alaska
Final word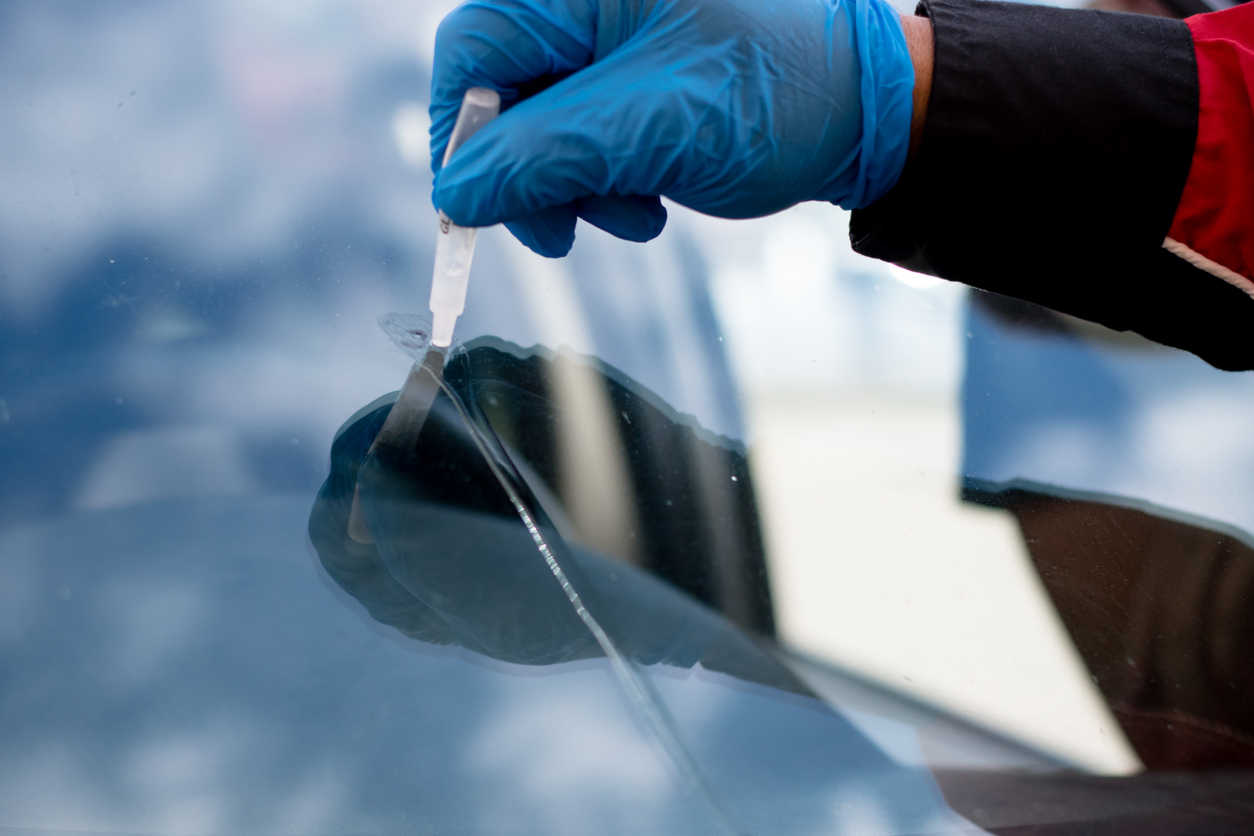 Why getting your windows and windshield repaired is so important
Getting your windshield repaired is an immediate priority if you have any chips or cracks because this sort of damage can spread and become worse the longer you let it go. If that happens, you will likely end up having to replace your windshield rather than just repair it which will be considerably more expensive. Often times, a repair can cost a hundred dollars or less while replacing your windshield could cost several hundred dollars.
This can also cause serious safety risks if you drive around with a cracked or chipped windshield. You also risk getting pulled over and getting a ticket if you drive around with damage like this to your windshield.

Tips for getting your car windows repaired in Alaska
Getting your windshield repaired is actually a lot easier than it used to be. Years ago, you had to take your car into a mechanic and you often had to wait hours if not overnight for the repairs to be made or for the replacement to be installed.
Now, you can call most auto glass repair companies and they will come out to wherever you are and repair your windshield or replace it on-site. However, there still are a few things that you should know before you go ahead and call one of these companies to fix your windshield.
Call your insurance company first – Odds are that car insurance will cover the damage to your windshield, or at least most of it. Check with them before you call anyone to come and fix it.
Get multiple quotes – Make sure that you shop around and get several quotes. Some providers will be able to get out to you quicker. If you think you might need to get the glass replaced entirely, some providers might have the glass to replace and some might not. So, be sure that you ask.
Pick the company that you want – When you call your insurance company about this, odds are that they will recommend a company. This company is likely just being recommended because they are giving the insurance company a deal for using them for all of their claims. You absolutely have the right to choose whichever company you want.
Check out the company's reputation – You will want to make sure that you check out the reputation of whichever company you are interested in repairing your windshield before you make a final decision. Some companies might not have great online reputations.
The best places for auto glass repair in Alaska
The following are the best providers for auto glass repair in the major areas of Alaska:
Anchorage

Anchorage Auto Glass – Anchorage Auto Glass boasts that they do only one thing, auto glass. They are a trusted name in the Anchorage area that repairs windshields, other types of auto glass and more. They also offer mobile service.
Novus Glass – A larger company with a division in Anchorage, Novus Glass offers completely mobile service and offers a lifetime guarantee on its work.
Glass Doctor – Another operation that offers mobile service, Glass Doctor can fix and replace all windshields.

Fairbanks

Badger Glass – Badger glass is locally operated and owned. They offer very reasonable rates for various types of car glass repair and replacement.
Fairbanks Collision and Glass – Fairbanks Collision and Glass is a long locally trusted car repair shop which also offer a variety of glass repair services.
Frontier Glass – Frontier Glass offers multiple types of automotive repairs including all types of auto glass repair and replacement.

Juneau

Juneau Glass – Juneau Glass offers all sorts of glass repairs including those for cars. The business is veteran owned.
Fix Auto USA – Fix Auto USA offers many different types of car repairs including windshield repair and replacement.
Final word
Getting your car windshield repaired is much easier and more convenient than it was years ago. Now, you do not even need to bring your car into the shop in order to get it repaired, the service technician will come out to you and your car. Most importantly, make sure that you do not put off getting the repairs you need for your windshield, doing so can cause much more harm and expense.