Jump to section:
The advantage of shipping your car during a pandemic
How you can ensure that you stay safe during the shipping process
Conclusion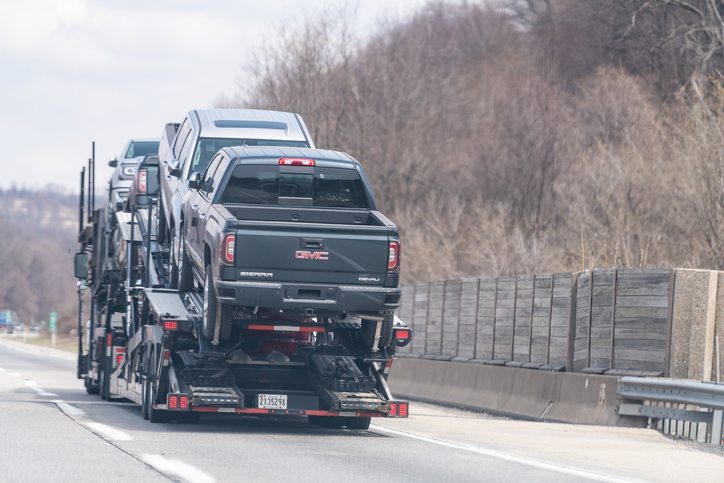 The advantage of shipping your car during a pandemic
In the middle of a pandemic, traveling hundreds or even thousands of miles in your car is a risky venture that you should do everything in your power to avoid. Not only do you risk getting yourself and/or your family infected with the virus, but you also might risk being forced into quarantine for two weeks depending on your travel route.
Also, there are the normal drawbacks of taking a trip like that with your vehicle. These include taking days or weeks to make the trip, the cost of the trip in terms of things like gas and lodging, and the stress and energy a long trip like that will take out of you.
You can easily avoid all of these numerous drawbacks by shipping your car to or from Alaska during the covid-19 pandemic. Shipping your car to or from Alaska during the pandemic is easy. You will just need to do the normal preparation for a car shipment as well as taking the proper safety precautions because of the coronavirus.
The normal preparation for shipping your car will include getting the car cleaned so that your driver can conduct a visual inspection for preexisting damage. It will also include taking any personal items out of the vehicle because they will not be covered by the auto transport insurance if they are damaged or lost during the trip.

How you can ensure that you stay safe during the shipping process
On top of the very simple preparation for your car shipment, you will need to take the proper steps to ensure your safety from the virus during the pickup and drop off of your car. It is obviously critically important to follow these safety precautions during these uncertain times, not only for your own safety, but for the safety of others as well.
When your driver arrives to pickup or drop off your vehicle you should wear a mask and sanitize your hands prior to going outside to meet them. Also, you should consider wiping down and sanitizing all the surfaces in your car that get touched in your car both before and after your car gets picked up and dropped off. Finally, be sure you maintain the proper social distance from your driver with the exception of giving/receiving the keys and any paperwork that needs to be signed.
Rest assured that your car transport driver will also be taking the proper precautions to keep you safe as well while shipping your car during the pandemic.

Conclusion
Shipping your car instead of driving it a long distance during the covid-19 crisis is a great way to avoid unnecessary exposure to other people as well as to avoid spending too much time and money on the road. You will just need to be sure that you properly prepare for your car shipment as well as take all of the protective precautions when your car is being picked up and delivered.