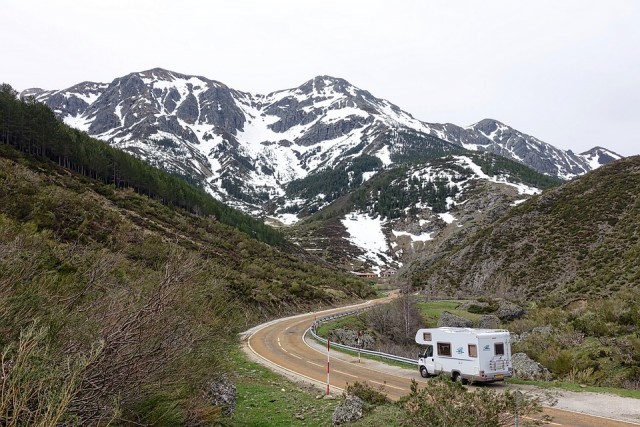 Alaska is known for its picturesque landscapes. So, why not let us ship your RV to Alaska so that you can create your own itinerary and explore? An RV trip through Alaska will give you the opportunity to visit all its main attractions, while stopping and camping out at scenic destinations. Below are the best stops across the state that will make your RV trip through Alaska more than memorable.
Denali National Park
6 million acres of greenery. Denali National park is opened year round, with peak season running from May to early September. Throughout the park you're likely to spot bears, moose, caribou. The park offers guided tours, helicopter rides, and kennels for sled dogs. There are a variety of onsite parking campgrounds: The Riley Creek Campground, Savage River Campground, and Teklanikia River Campground, with Riley Creek being opened year round. These campgrounds can accommodate RVs up to 40 feet.
The Santa Claus House
Add The Santa Claus House to your RV trip through Alaska itinerary. Located in North Pole, Alaska, this tiny city is in the Christmas spirit all year round .Whether you celebrate Christmas or not, you can still experience its charm. Year round residents live on streets called Snowman Lane and Kris Kringle Drive. The Santa Claus House is its biggest attraction, and you can expect to see reindeer and Santa figures, and experience Christmas shopping, even in July. The Riverview RV Park on the Chena River is the campground in which you would park your RV. The campground even has on- site laundry facilities. Located just south of Fairbanks, you could also look for Fairbank campgrounds.
Northern Lights in Fairbanks
Looking for an unforgettable RV trip through Alaska? Fairbanks is home of the Northern Lights, also known as Aurora Borealis. The Northern Lights can be seen during any season, but is best in the late fall, winter, and early spring. Here you can park your RV and catch the breathing taking sky that illuminates in shades of aqua, green, yellow, and red. Fairbanks is known for its RV campgrounds. River's Edge RV park has 167 sites and full hook ups. Chena River Wayside RV Park offers 56 sites and free WiFi.
So call us today for RV shipment quotes so you can start your RV trip through Alaska.