Jump to section:
Terrestrial and satellite radio
CDs and DVDs
Other forms of in-car entertainment in Alaska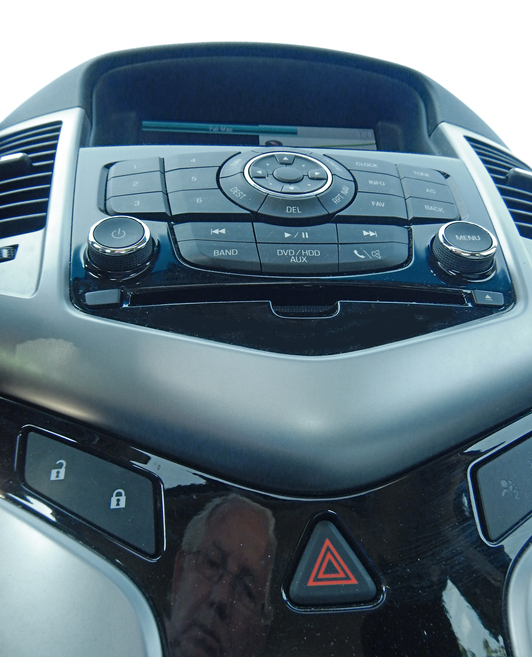 Terrestrial and satellite radio
The easiest form of in-car entertainment to use in Alaska is the radio. You have two primary options when it comes to your car's radio in Alaska: regular radio (otherwise known as terrestrial radio) and satellite radio.
There are various terrestrial radio stations for you to enjoy in Alaska. These include country music, rock music, talk, top 40 hits and more. Keep in mind that "regular radio" includes both FM and AM radio. FM radio is much more popular and widely used than AM radio these days. FM radio tends to be music programming while AM radio tends to be talk and sports coverage programming. Both AM and FM radio do include a substantial number of commercials.
Satellite radio is completely different than terrestrial radio. Satellite radio has no commercials for its music programming channels and considerably less commercials for its talk programming and sports programming channels. It will, however, cost a monthly subscription fee. Right now, there is only one satellite radio provider available in the United States, SiriusXM. Unfortunately, SiriusXM is only available for streaming in Alaska rather than as a straightforward service. You can learn more about that here.

CDs and DVDs
Other forms of in-car entertainment in Alaska also include CDs (compact discs) so long as you have a CD player installed in your car. These days, CDs and CD players are much rarer in vehicles. However, you can still order whatever CDs you want online. In terms of getting a CD player installed, you have several options. These include independent automotive sound stores as well as stores such as Best Buy.
You can also get a DVD player installed in your vehicle in Alaska. However, these are obviously only for your passenger's entertainment. Also, only newer vehicles made in the past ten years or so will have the capability to have these installed. If you do get DVD screens installed in your car, they are good for entertaining children that you have in the backseat.

Other forms of in-car entertainment in Alaska
Other forms of Alaskan in-car entertainment will include anything that you can connect to the car with an auxiliary connection. Primarily, this means your phone. By connecting your phone to your car, you will be able to use streaming services such as Spotify to play music through your car's speakers.
In-car Wi-Fi is also another form of available in-car entertainment in Alaska. The Wi-Fi will allow you to connect your phone to various apps and streaming services that you will be able to use hands free while driving or normally while you are parked or pulled over. Remember, regardless of the form of in-car entertainment that you are using while you are on the road in Alaska, if you are driving you must always keep your hands on the wheel and your eyes on the road to maintain complete safety for you and your passengers.