Jump to section:
The weather in Alaska and how it can cause foggy windows
Preventing foggy windows in Alaska
How to fix foggy windows in Alaska
Conclusion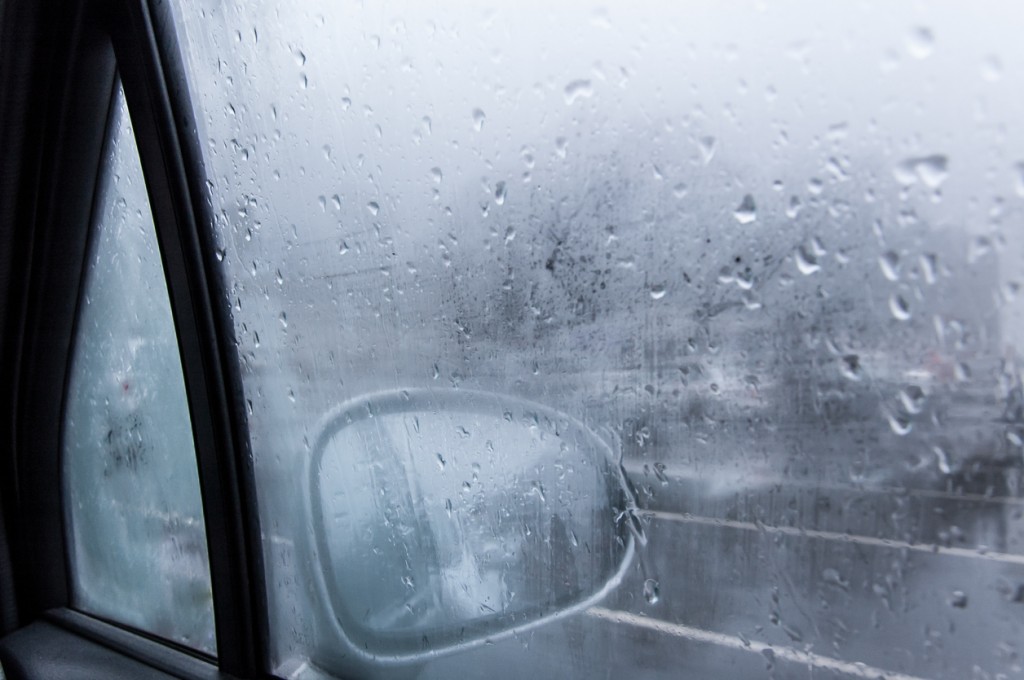 The weather in Alaska and how it can cause foggy windows
Many people assume that car windows are less likely to get fogged up in a colder climate and that assumption is incorrect. This is because people assume that humidity is the only thing that causes car windows to fog up.
In reality, humid weather does contribute to foggy car windows, but it isn't the only thing that does. Foggy car windows are caused by two things: moisture and cooler car glass. So, when your windshield is cold in the winter and you crank the heat up, you end up creating condensation which will bind to the windshield thus causing it to fog up.

Preventing foggy windows in Alaska
The best way to stop an issue is by preventing it altogether. Foggy car windows are no different. There are actually a few simple ways that you can do this:
Keep your window cracked – Keeping the air inside of the car fresh and the right temperature is critical to preventing foggy windows. So, keep your window cracked while you drive and even when you are not in your car if possible.
Spray the inside of the window with some ammonia – If you use a bit of ammonia cleaner on the inside of your windshield, you can prevent the build-up of dirt and excess moisture. This will really help stop foggy windows from happening in your car.
Refresh not recirculate – Be sure that you are getting new and fresh air in the inside of your car while you are driving, so do not recirculate air conditioning or heat – refresh instead.
Check the weather – Know that you will need to take these extra steps if you see humidity or particularly cold weather in the forecast. So, make sure that you always check the forecast and then take preventative steps if necessary.
Keep the glass clean – It is and unfortunate but simple rule, the more dirt that you have on your window, the more moisture you will have on your window as well. This will directly cause foggy windows.
How to fix foggy windows in Alaska
Sometimes, you will inevitably end up with foggy windows when you are in Alaska. You can remedy this by using any of the following tips:
Use a defogger pad – You can search online for "window defogger pad" and you will likely come across a worthwhile product. This is simply a pad you can use to remove fog without streaking up your window.
Turn the wipers on – Many times, simply turning on your wiper blades will be enough to remove the fog from your windshield.
Keep the window cracked overnight – If you slightly crack your windows while you are not in the car, you can keep the moisture level low in the car thus preventing any fog.
Prevent the fog in the first place – If you take the necessary steps in the section above this one, you will not need to fix any foggy windows because you will not have them in the first place.
Conclusion
De-fogging your car windows is critically important. If you do not have completely clear vision of the road while you are driving, it can pose a serious safety risk. Preventing the occurrence of foggy windows by treating your windows or keeping one window cracked while you are not in the car will help you save the time that you need to spend de-fogging them once you get into your car.