Jump to section:
The weather in Alaska and how it affects your car
Keeping your car clean in Alaska
Keeping your car comfortable in Alaska
Final Word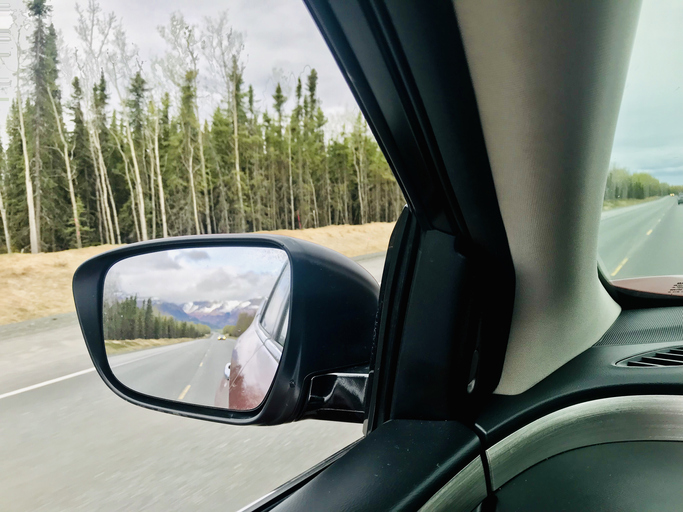 The weather in Alaska and how it affects your car
The weather in Alaska varies like most places depending on where you are and what time of the year it is. However, much of Alaska has some pretty serious winter weather for a considerable amount of the winter season each year. You should know that your car will likely need to get washed fairly often. However, this will also include making sure that the inside of your car is clean as well.
Most importantly, the possibility of harsh winter weather that exists in Alaska means that you should get a car that is ready for use in such conditions. If you already have a car, you should get it winterized. Getting your car winterized will cost you a few bucks and it will take some time out of your schedule, but it will allow you to drive safely and with peace of mind in the snow, sleet and ice.

Keeping your car clean in Alaska
When you deal with a lot of snow, slush and ice, you inevitably end up tracking a decent amount of it into your car on your shoes. This is also the case for any passengers in your car. So, you need to stay vigilant when it comes to keeping your car's floors clean in Alaska.
The first step to take is to pickup a decent set of floormats for your vehicle if you do not already have some. You can stop at a place like AutoZone or you can even order them online. Just be sure that you keep your car's make and model in mind when you are picking out your floor mats.
However, floor mats alone will not keep your floors clean. You will still end up with dirt, sand and salt on your floors. It is a good idea to vacuum your car every few weeks in Alaska.
Now, we just mentioned the sand and salt that will inevitably come along with snowy roads as a result of road-sanding in an effort to melt snow. Not only can you and your passengers end up tracking this into your car on your shoes, other cars can kick this up inadvertently at your own car. This can cause small scratches to the exterior of your car. So, we recommend getting your car waxed so that your car has an extra layer of protection from these micro-scratches.
Then there is the obvious, wash your car or get it washed once the roads have returned to normal after a snowstorm. Just do not wash it yourself if the temperature is below freezing, hot water on the windows when they are frozen can cause such a quick temperature change that the glass can end up cracking.

Keeping your car comfortable in Alaska
Once you have the hang of keeping your car clean in Alaska, you can focus on the overall comfort of the inside of your vehicle. In Alaska, this is primarily just keeping yourself and all of your passengers warm.
This really comes down to general car maintenance up-keep, because if your car's heaters work, then you should not have any trouble keeping your car nice and warm. However, you will also want to make sure that if you have an older car that the insulation of the car is still doing its job the way it used to. If its not, you will end up running the heat higher and more frequently which will make you guzzle gas. So, talk to your mechanic about this if you think it might be an issue for you.

Final Word
Keeping the interior of your car comfortable in Alaska basically comes down to keeping it clean and keeping it warm. If you take precautions like getting floormats and making sure your car's heater is functioning properly, you should not have any problems. If you have a car that you think will keep you comfortable and warm when you are driving in Alaska and you want it shipped there, Alaska Car Transport can always give you a hand.