Jump to section:
Car detailing basics
Alaska's weather and car detailing
Final word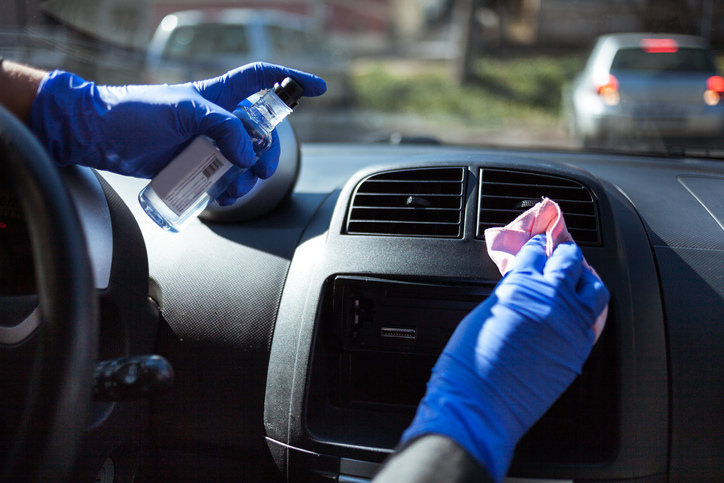 Car detailing basics
Car detailing is the process when you get your vehicle washed and restored to the point it seems like a brand-new car. It is no ordinary wash process though. This is the highest end and most meticulous car wash/restoration process with the exception of replacing multiple parts of the vehicle entirely. As you might expect, it is also the most expensive as a result of that. Getting your car detailed will usually run you around a hundred dollars.
During a typical car detailing, you can expect your vehicle and its tires to get completely washed, waxed, and vacuumed. Some detailing services will even go as far as to perfume the interior, steam clean the interior, and correct the paint. The need for car detailing comes after long periods of wear and tear or not getting your car cleaned after longer periods of inclement weather. The latter is definitely the case in Alaska.

Alaska's weather and car detailing
Getting your car detailed after a long Alaskan winter is a must. Dirt, road salt and sand will be all over the exterior of your car. On top of that, your interior will likely be a mess from these things as well. Your paint job will also likely have some chips or scratches from the road debris of the winter roads.
Yes, it will likely run you over a hundred dollars to do this every year, but by doing so you will be preserving the value of your car as you use it. If you try and do that after years of driving in Alaska during the winter, some of the damage will surely be irreversible. When you get your car detailed in Alaska, we advise that you get the works. You will be better off if you leave no stone unturned. You should also consider getting your car's underbody protected on an annual or semi-annual basis.

Final word
Alaska's winter roads have the potential to make your car filthy as well as damage the finish and overall appearance. This is because of all the road salt, road sand and dirt that will kick up from the road and will also end up getting tracked into your car. All of this, if left untreated, can cause permanent damage to both the exterior and interior of your vehicle. You should make sure that you get your car detailed in Alaska every spring. If you are in Alaska and you need a car shipped there, you can always get an instant free quote by visiting our homepage.