Jump to section:
The high importance of your headlights in Alaska
How you can replace your own headlights
Final word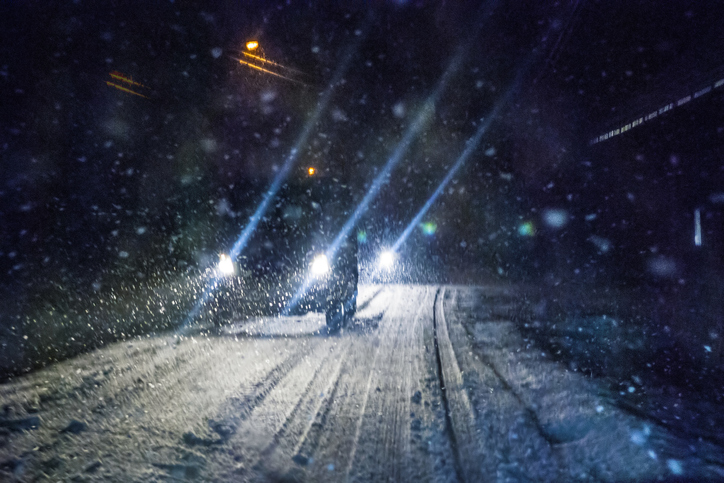 The high importance of your headlights in Alaska
No matter where you are driving, you must make sure that your headlights are working for your safety and because it is against the law to drive if they are not working. In Alaska, it is even more important to have reliable headlights. That is because both weather and extremely low amounts of day light during certain times of the year can make a bright set of headlights crucial. It is obviously also against the law if you drive at night while your headlights are off in Alaska.
Before you hit the road in Alaska, you will want to be sure that you have headlights that are bright enough for the potentially dark and snowy roads. This means that your regular headlights and brights should be a bit brighter than normal. This is obviously due to the possibility of extremely low visibility when you are driving. We recommend getting HID or projector beam headlights for your car in Alaska.

How you can replace your own headlights
If you have a headlight burn out, you will need to replace it immediately or else you will risk getting a ticket or into a serious accident. Replacing your own headlight will be pretty simple but it will be different for every type of car. However, a few things will remain the same.
First, you should always keep the correct type of spare bulbs somewhere in your car. This way, if one of your headlights burns out as you are driving, you will be able to pull over and quickly replace it. Even if that happens and you get pulled over before you notice, police officers will frequently let you quickly replace the bulb in order to avoid a ticket. Next, you should always make sure that you have your owner's manual handy. It will tell you exactly how to uninstall the old bulb and how to install the new one. You can always try looking the directions up online on your phone as well but you should not rely on this as there might be times when you are in areas where you will not have service.
Next, you will want to be sure that you have gloves because the bulb you are taking out will likely be extremely hot to the touch. Finally, after you have installed the new bulb you should turn your headlights on and walk twenty or fifty feet in front of your car and check to see that the headlight looks fine.

Final word
Your headlights are one of the easiest things to forget about in regards to your car. If one of them burns out, you could end up with a ticket or getting into an accident as a result. In Alaska, winter weather and much less day light greatly increase the need for reliable and bright headlights. Always have your owner's manual with you so that you will be ready to change a headlight if need be. Finally, keep spare bulbs in your car at all times because you never know when you might need them.
When you want skip driving hundreds or thousands of miles in order to get your vehicle to or from Alaska, you should trust the car shipping experts at Alaska Car Transport. For a free instant quote, you can always visit our website or call (907) 331-3100.