Jump to section:
What is a car body kit?
Car body kits and winter driving
Final word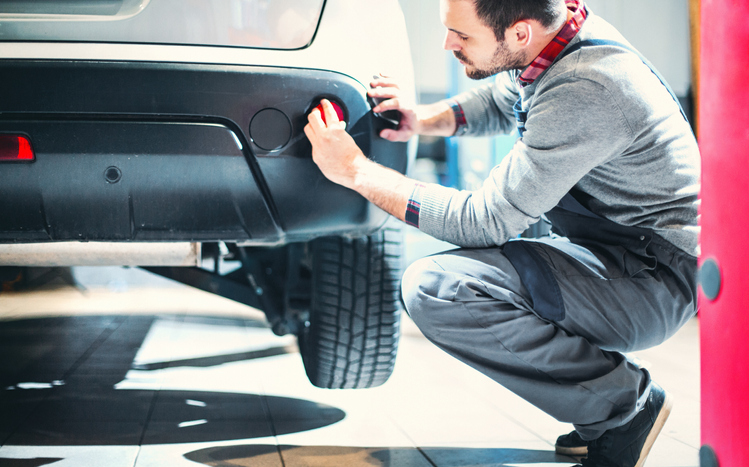 What is a car body kit?
A car body kit is several modified or additional parts that you add to the original car build. Sometimes these kits are purely for looks. Other times, they serve functionality purposes. Most often, car body kits are purely aesthetic.
However, there are definitely practical purposes that car body kits serve. Better aerodynamics is the most popular increased functionality that a body kit can give a car. Body kits can also help improve the overall traction of your vehicle.
If you do decide to get a car body kit, it will need to be installed by your mechanic or dealership as you will obviously not be able to do it yourself. However, the most important thing to be aware of regarding car body kits is the price. Most full car body kits will cost around fifteen thousand dollars. Although, the price can be as low as only a few thousand dollars depending on whether or not you get a full body kit and the type of car that you have.

Car body kits and winter driving
Getting or having a car body kit can definitely make driving in Alaska easier, especially during the winter. By increasing the aerodynamics of your car, car body kits effectively can improve overall vehicle stability as well as handling. This is incredibly useful when roads in Alaska are frequently full of ice and snow as you will be able to have much more control over your vehicle which will help you avoid an accident.
Even more important in the snow and ice, a car body kit can really help your car's traction. Traction can make a very big difference between being able to maintain control of your car while driving in winter weather and skidding out or much worse.

Final word
Car body kits can make your car look a lot cooler, but that is not all they can do. They can also improve your car's aerodynamics and traction. This will directly lead to better car handling and overall vehicle stability. These things are crucial to driving in Alaska during inclement winter weather. Whether or not you have a car body kit installed, Alaska Car Transport can easily ship your car to Alaska. You can get a free instant quote by calling (907) 331-3100.