Jump to section:
The differences between shipping a regular vehicle and an oversized vehicle
Tips for shipping an oversized vehicle to Alaska
Final word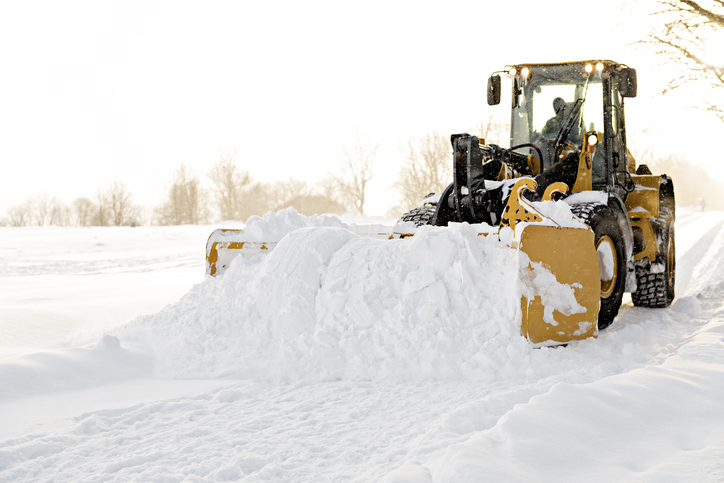 The differences between shipping a regular vehicle and an oversized vehicle
IN Alaska, there is a lot of construction and drilling projects that occur. So, it makes sense that a considerable amount of oversized construction vehicles is needed there. Unfortunately, it is not legal to drive the vast majority of oversized vehicles on the road pretty much anywhere. Thus, you would not be able to drive your oversized vehicle to Alaska and would need to ship it there instead.
Shipping an oversized vehicle has some similarities with regular car shipping such as the fact that any personal items must be removed from the vehicle before shipping, price and transit time is directly affected by distance and the fact that someone must be there when the vehicle is picked up as well as when it is dropped off.
However, that is just about where the similarities end. Shipping an oversized vehicle such as construction vehicles will take longer and cost more. It will also take more preparation in order to get the vehicle ready for shipping. For example, getting an oversized clean for the inspection will take much more effort.

Tips for shipping an oversized vehicle to Alaska
Shipping an oversized vehicle is a bit more complicated than a normal car but it is still pretty simple overall. First of all, you should always do your homework and immediately make sure that any shipping company that you are considering does have the ability to ship oversized vehicles. You should also take this opportunity to get quotes from each company, this way you will be able to comparison shop for your shipment.
You should also consider getting some help to clean your oversized vehicle in preparation for the visual inspection prior to pick up. It will likely take a while, especially if it is oversized construction equipment. If you have an extra pair of hands or two, it will cut the time you will spend cleaning in half or less.
Planning ahead with an oversized vehicle shipment is also critically important. Normally booking your car shipment a month in advance is enough. However, when you are shipping an oversized vehicle, carriers equipped to handle a shipment of that sort are in much shorter supply than typical car carriers. So, you should be sure to book your shipment eight to ten weeks in advance of the date you need your oversized vehicle picked up.

Final word
There is a higher need for oversized vehicles in Alaska than you might think. If you need an oversized vehicle shipped to or from Alaska, it actually will not be that difficult to do so. You will just need to take a few extra steps than you would with a normal car shipment. If you have any questions or would like a quote about shipping an oversized vehicle to Alaska, give us a call today at (907) 331-3100.