Jump to section:
Where you will find the most abandoned cars in Alaska
What to do if you find an abandoned car in Alaska
Laws to know about abandoned cars in Alaska
Conclusion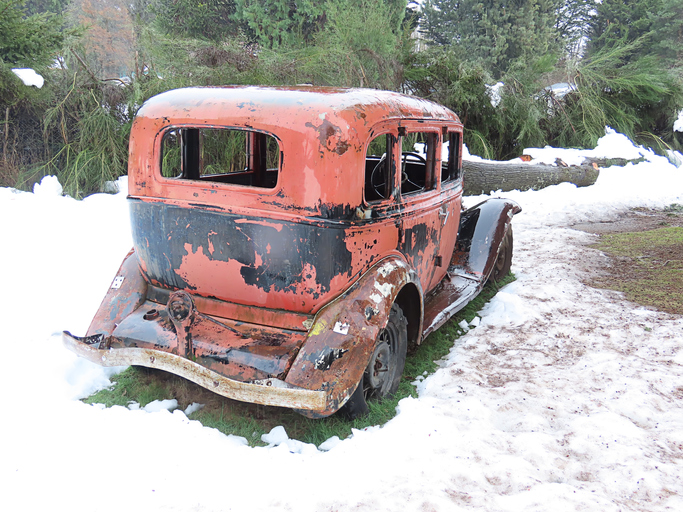 Where you will find the most abandoned cars in Alaska
Right now, you can find abandoned and junked vehicles scattered throughout Alaska. However, you can find a high concentration of them in Anchorage. Each year, the city of Anchorage ends up being responsible for the towing/removal of hundreds of these types of cars.
The city has now officially contracted a towing company to do all of the work. However, because of how many new requests they continue to get in addition to the backlog of abandoned cars in Anchorage, they expect it to take a while before they are caught up with all the removals.

What to do if you find an abandoned car in Alaska
If you find a vehicle that has not been moved in over three days, it can qualify for abandoned status. If there is a car that is parked on a public street that is inoperable, un-registered or visible stripped down, it can qualify for junk status.
If you come across one of these types of vehicles when you are in Alaska, report them by calling Alaska Police Department's Junk Vehicle Hotline at 907-786-8830.
Now, it could be sometime before the cars actually end up getting removed. As we mentioned above, the backlog for the abandoned vehicles in Anchorage is quite large. APD wants to stress that once you report one of these vehicles, you should not report them again even if they do not get removed for several weeks.

Laws to know about abandoned cars in Alaska
There are several laws in Alaska regarding abandoned vehicles in Alaska:
General laws about abandonment – You cannot abandon a car on any road, highway or area such as parking lots. You cannot abandon a car on private property without the permission of the property owner. If you do abandon a vehicle, you will be liable for the cost of its removal.
The presumption of abandonment – This is how Alaska officially determines a vehicle is "abandoned." When a vehicle is in the condition that would be considered "stripped wrecked or inoperable." More specifically, if the car has at least two of the following, it can be considered abandoned:


missing tires or missing wheels
glass that is broken
missing parts

The claim of ownership by a private property owner – If you leave what is considered to be an abandoned car on private property for at least six months, the owner of the private property can then claim the title of the vehicle if they so please.
The removal of abandoned cars – The removal of abandoned cars from public areas such as highways and roads will happen under the guidance of someone authorized by the state. The removal of an abandoned vehicle from private property will be at the request (in writing) by the private property owner.
The notice to owners – Within 30 days of the removal of the vehicle, the owners of the car that are on-record must be notified by the person or company who stores the car as to why it was removed from its former location and where it is being kept/impounded.
Disposal of abandoned cars – Abandoned vehicles will be stored/discarded where the state deems it appropriate.
Conclusion
Abandoned cars are definitely an issue in Alaska, specifically Anchorage. If you see any cars that you think are abandoned, you can report it by calling the Junk Vehicle Hotline. If you need to dispose of a vehicle, you should consider selling it or getting it scrapped rather than just abandoning it.