Jump to
Alaska's incredible glaciers
The best ways to see the glaciers
Tips for seeing the glaciers
Final Word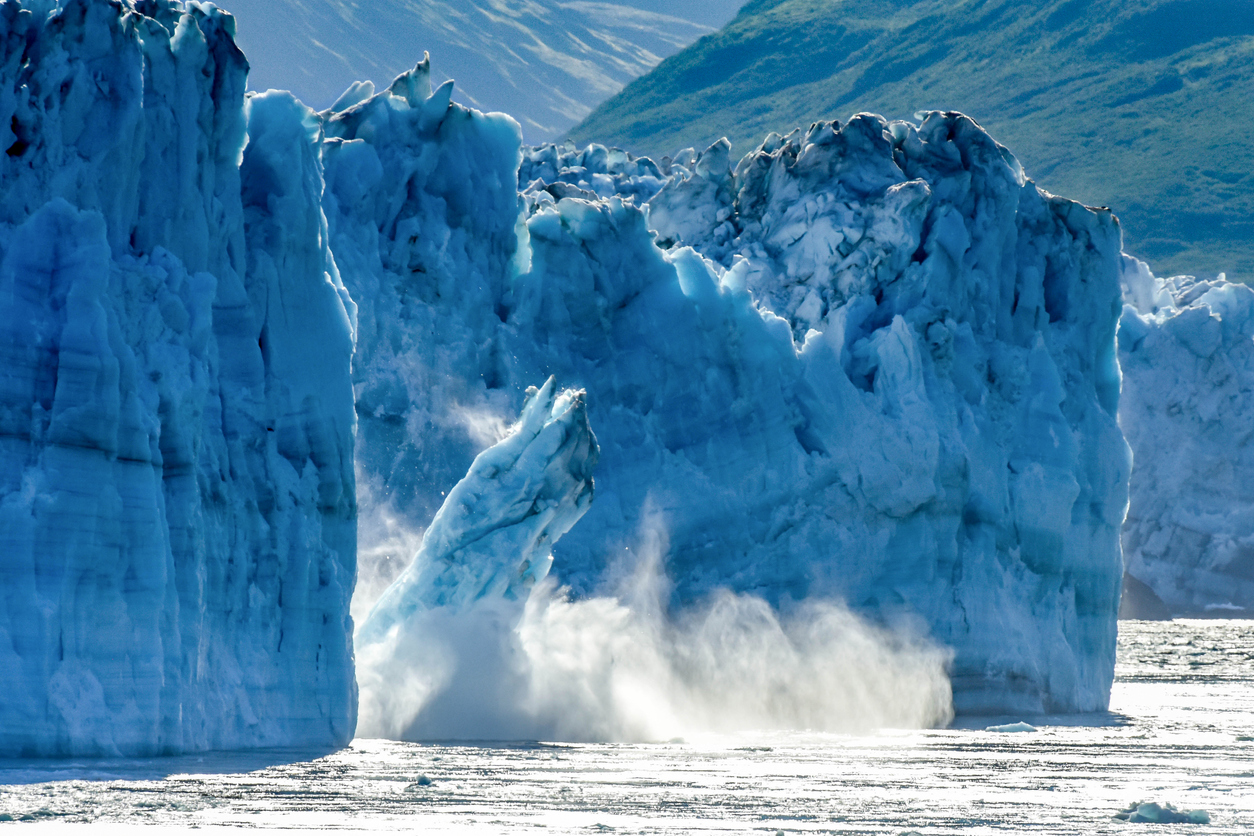 Alaska's incredible glaciers
Alaska is one of the better places in the world for some very picturesque sight-seeing. From expansive valleys and gorgeous winter landscapes to lush forests and northern lights, you won't find a lack of things to get out and see. However, one of the sights that you definitely won't want to miss are the world-renowned glaciers of Alaska.
There are almost a hundred thousand glaciers in Alaska. However, there are a few glaciers which are much more famous and notable than the others. Alaska's most popular glaciers are:
Mendenhall Glacier
The Malaspina Glacier
Worthington Glacier
The Columbia Glacier
Exit Glacier
Spencer Glacier
Portage Glacier
McBride Glacier
Chisana Glacier
The best ways to see the glaciers
The best way to see a glacier depends on a few things. However, many times you have options to choose from such as hiking, taking a cruise or taking a flight or helicopter tour. These are all fantastic ways to see a glacier. Which of these you choose (provided there is the option) is entirely up to you and your comfort level with each of them.
Hiking is better for a more personal and up-close experience that ends up being infused with a day of fairly vigorous cardiovascular exercise. A cruise is probably the most relaxing and slowest paced of the tours. You can get some great mid-range views of the glaciers on a cruise. On a flight or helicopter tour, you will get a bunch of incredible aerial views of the glaciers. These tours are also the quickest type of the tours, usually clocking in at under two hours or less.
If you are going to hike the glaciers or a trail close to them, we highly recommend that you do so with a guide, even if you are a seasoned and experienced hiker already. It is much safer if you go with a guide. Be sure to bring the right supplies like food, water, emergency medical supplies, all the proper hiking equipment and clothing. You can find a full list of what to bring here.
If you are going to take a cruise to see the glaciers in Alaska, then you have a few options to choose from. We recommend that you go with one of the following:
Be sure that you follow any and all instructions given to you while you are on the boat so you can ensure your safety and that you have the best experience possible. We recommend that you read the website of whichever cruise-line that you choose before your board.
If you decided to tour Alaska's glaciers by air whether it be plane or helicopter, you should plan ahead and be prepared to spend a couple hundred dollars per person for the trip. You can see a list of the highest rated Alaska glacier plane tours here.
As far as helicopter tours, you can check out a list of the highest rated tours here. These types of tours will also cost a couple hundred dollars or more depending on which specific type of tour you end up choosing.

Tips for seeing the glaciers
Before you head out to see the glaciers in Alaska, take a few moments to check out these helpful tips:
Go during the summer – The glaciers will be around for viewing year-round but the best time to see them is from May through September. Summer actually offers the best visibility as well as the best overall weather conditions for seeing the glaciers. In the winter, inclement weather can prevent you from getting a good view of the glaciers or even from taking the trip to see them at all.
Dress appropriately – You will be either hiking, on a cruise or in the air when you are seeing the glaciers. All of these methods of seeing the glaciers can definitely get pretty cool in temperature at points. So, be sure you at least have something extra to throw on if you do feel cold. This includes the summer too.
Pick your preferred way of travel – Believe it or not, you can see glaciers in Alaska by foot, sea or air. You can hike, take a cruise or take a plane/helicopter tour. In the end, you should choose whatever is the most comfortable for you. For example, if you are not too keen on being exposed to the elements, take a helicopter tour rather than walking.
Take pictures but not the entire time – You will definitely want to take pictures so that you have memories of your wonderful glacier experience. However, don't spend the whole time behind your camera or phone taking pictures. Take some time and just enjoy the view.
Stay somewhere close to where your tour or hike begins – You do not want to end up having to drive a long way to get to your tour, so look into this well in advanced.
Final Word
The glaciers of Alaska are a must-see attraction if you are visiting or even living in Alaska and haven't seen them yet. They provide some of the best photo opportunities in all of the state. Be sure that you take the time to plan in advanced so you can easily reserve your spot on any tours and that you choose a place to stay that isn't too far out of the way.