Jump to section:


What ride share services are offered in Alaska
Why shipping your car is a better plan
Final word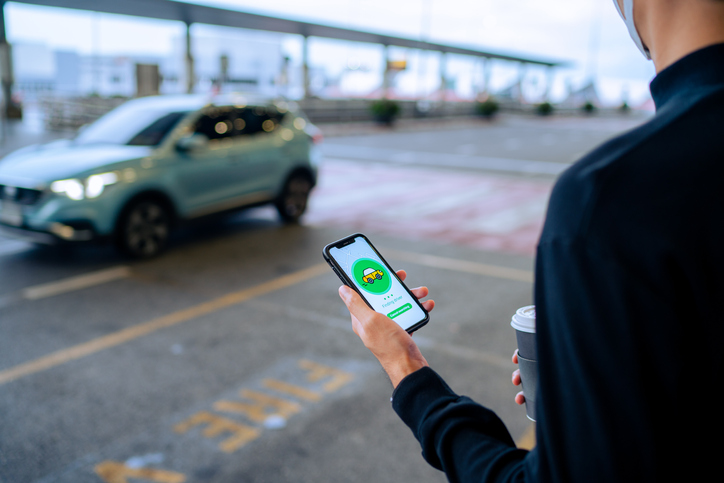 What ride share services are offered in Alaska
In most populated areas in Alaska, both Uber and Lyft are available for you to use to get around when you do not have a car. There are also several local taxi options available as well as airport taxi services. More often than not, ride shares will be more expensive than regular taxi services. However, the availability is almost always better with ride shares. On top of that, ride share apps offer tracking, the ability to rate your driver as well as the option to tip your driver digitally rather than with cash only.
Regardless of whether you choose to use ride share apps or more typical taxis, these options are not particularly sustainable for regular or everyday use on an extended basis. Over the long term, owning your own car will be a much better option for a few reasons. If you already own a car, you can get it to Alaska without even having to drive it yourself.

Why shipping your car is a better plan
Having your very own car is a way better option over the long term in Alaska or anywhere else for that matter because it is much more convenient and will be much cheaper. However, if you already own a car and you are moving to Alaska, you might not want to drive it all the way there. Not only is it likely quite a long drive from wherever you are departing from in the United States, but you will also face the inconvenience of having to cross the border twice in order to get to Alaska.
That is why your best option would be to ship your car to Alaska. For only a one-time fee likely somewhere between $1000 and $2000, you can spare yourself the time and energy of driving all the way to Alaska yourself. When you consider that shipping your car to Alaska will also spare you the expense of gas, lodging, and food that you would incur while driving there yourself, you will realize the cost of shipping your car will be quite affordable comparatively. Also, consider all the money that you will not be spending on ride shares, taxis or buying a new car in Alaska as well.

Final word
Ride shares such as Lyft and Uber are available in the more densely populated areas of Alaska such as Anchorage and Juneau just like taxis are. Ride shares are a bit more convenient but also a bit more expensive than typical taxis are. Either way, your best option in terms of long-term convenience and expense will be owning your own car in Alaska. Rather than buying a new car in Alaska, you should consider shipping a car that you already own to Alaska. If you need any type of vehicle transported to Alaska for any reason, you can always get a free quote by visiting our homepage at any time!