Jump to section:
The risk of car theft in Alaska
How you can protect yourself
Conclusion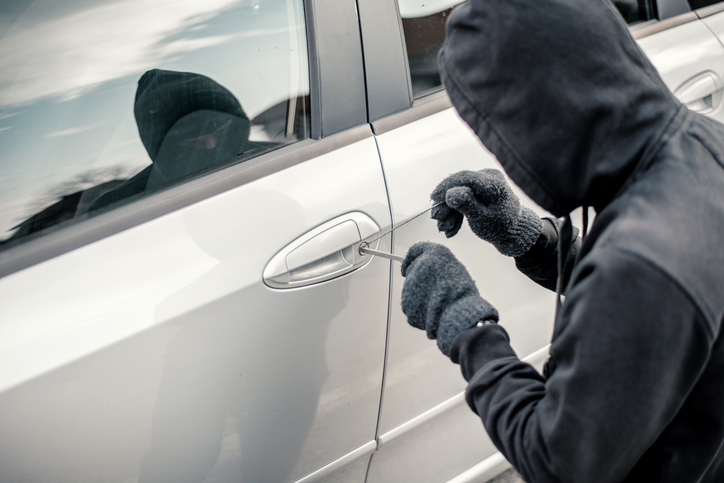 The risk of car theft in Alaska
Anchorage, Alaska has long had a bad problem with vehicle theft. In 2019, Anchorage was ranked the city with the second most car thefts of any city in the entire United States. One of the main reasons for this is that Alaska has some of the most stretched thin police forces in the country. Alaska only has about one police officer per six hundred people which is one of the lowest numbers in all of the United States.
Things have gotten a bit better since the high amount of media attention this has been getting the past two years. However, it has not improved that much. This is why you need to do everything in your power to protect yourself from theft when you have a car in Alaska.

How you can protect yourself
Keeping your car safe from theft in Alaska will take a bit of time, effort and expense on your part but it will absolutely be worth it. Stolen cars are only recovered about sixty percent of the time. If your car gets stolen and is not recovered, your auto insurance, in a best-case scenario, will pay you for the depreciated value of your vehicle minus your annual deductible. So, after that you will end up with a much cheaper replacement car. If your car is recovered, there is a chance that it will be returned with some sort of damage to it which may or may not be covered by insurance.
So, what can you do to prevent theft? The first thing that you can do is make sure that you do not miss any of the basic things. This means always lock your doors, close your windows and always take your keys out of the car.
Next, you can do a few other simple things that are not so obvious. This includes parking only in well lit areas at night, removing valuables from your car or at least from view of someone outside of the car and constantly remain alert of your surroundings.
Finally, you can invest some money and add some technological security to your vehicle. This will include getting an anti-theft device and some sort of tracking system. An anti-theft-device will be something like a steering wheel lock which will make stealing the car much more difficult. However, if it is visible like a steering wheel lock or window sticker that a potential thief can see before they start their theft it could completely deter them from even trying in the first place. A tracking system will obviously track your car as a last line of defense in the case that your car has been initially stolen.

Conclusion
When you have a car in Alaska, specifically Anchorage, you are unfortunately at a higher risk of your car being stolen than in most places in the United States. If you want to make sure that you are not a victim, you must be proactive. You can do simple things like locking your doors and parking in well-lit areas but you can also go further with anti-theft devices as well as getting a tracking system installed.